Little is still known as to what the actual structures and forms of convergent capital look like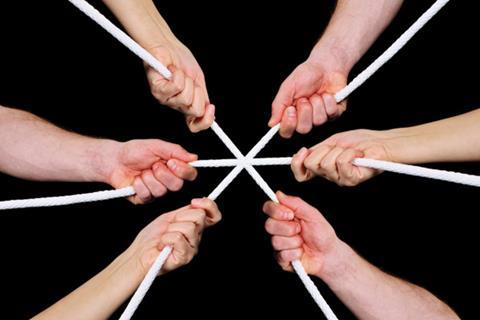 Convergence between the insurance and wider financial markets was one of the themes of 2013, and is becoming increasingly important.
In November, Aon Benfield Americas chief executive Bryon Ehrhart speculated that the influx of convergence capital will top $100bn over the next five years, fuelling M&A activity across the market. Meanwhile, Validus Re chief executive Kean Driscoll has declared that, for traditional reinsurers to remain credible, opportunities to innovate in their product offerings and line sizes can be supported by convergence capital in the form of collateralisation, but smaller providers may struggle to compete on a traditional leveraged and rated model.
The market has witnessed the impact of the interplay between the capital markets and insurers and reinsurers, for example in the design of products developed to address emerging risks, such as longevity swaps. However there is also now, understandably, an area of real focus post-Lehman in seeking to use collateral to mitigate counterparty credit risk.
Before investigating what methods are available to achieve the goal of such risk mitigation, it's important to be aware of what the regulator says about collateral. The PRA handbook notes that 'a firm may choose to use various credit risk mitigation techniques including the taking of collateral … or counterparty netting agreements to manage and control their counterparty exposures', adding that a firm should 'monitor the validity and enforceability of its collateral arrangements'.
Reflecting this, The PRA's prudential sourcebook requires that a firm 'must restrict its counterparty exposures … to prudent levels', adding that 'a firm must only rely upon a loss mitigation technique where it has good reason to believe that, taking into account the possible circumstances of default, it is likely to be effective'.
From an EU perspective, the financial collateral arrangements directive (FCD) is central to questions of the legal efficacy and enforceability of collateral arrangements. The FCD was created to unify the EU legal framework for cross-border use of financial collateral. Implemented in the UK in December 2003, it distinguishes between two types of 'financial collateral arrangement'.
Transfer of full ownership in the relevant assets from a collateral provider to a collateral taker (a 'Title Transfer financial collateral arrangement');
Transfer of possession / control from a collateral provider to a collateral taker under a security right (eg pledge, charge or lien), where (typically) the ownership of the assets nevertheless remains with the collateral provider (a 'Security financial collateral arrangement').
Title transfer structures
TT arrangements have considerable attractions and are commonly used in collateralised (re)insurance transactions including the longevity risk transfer market. Bilateral TT arrangements are straightforward to document and, from a legal perspective, relatively simple to describe. Eligible assets to the agreed value are transferred by the collateral provider to the collateral taker typically without restriction on use. In the event of default the value of the provided collateral will be deemed due from the collateral taker to the provider and netted (or set off) against any principal amount due the other way. In legal terms, TT arrangements do not involve 'security' and, in a practical sense, are readily established and cost-effective to operate.
Security-based structures
TT arrangements are not the answer for every transaction. Used in isolation, and depending on the commercial terms, they can leave collateral providers exposed in respect of over-collateralised amounts. Moreover, collateral providers often want or need to retain ownership of collateral assets – such that a security (or trust) based structure may be appropriate.
Segregated/charged account structures
'Trust'-based arrangements are common in the reinsurance market, particularly in connection with US transactions. Similarly, segregated, charged-account structures often feature in English law-governed transactions and collateral arrangements – with these typically involving:
establishment of designated securities accounts by the collateral provider with its custodian;
negotiation and execution of a tri-partite account control agreement between custodian, collateral provider and collateral taker;
granting of security by the collateral provider in favour of the collateral taker in respect of the collateral assets/accounts, generally in the form of a fixed, or floating, charge.
Euroclear/Clearstream Pledges
We have also seen growing interest in both over-the-counter derivatives and reinsurance-based transactions with structures using pledged accounts at Benelux clearing houses Euroclear and Clearstream.
These involve relevant assets being held in accounts, so that security interests are granted by a collateral provider to a collateral taker by way of pledge which the clearing house can, in turn, pledge in favour of the collateral taker (as pledgee).
Such arrangements may be attractive and flexible. These are subject to local law and in Belgium the pledge can be sold without further approval by a court.
Clearly the choice of structure will depend on the nature and terms of the specific transaction – there is no 'one size fits all' solution. There is, however, a wide range of options including several that have been developed, tried and tested in the wider financial markets. These will increasingly form part of the reinsurance credit risk management toolkit.
Stephen Netherway, London financial institutions insurance sector head, CMS