Many firms are venturing into parts of Africa, Latin America and Asia, but such new markets can present both regulation and local government challenges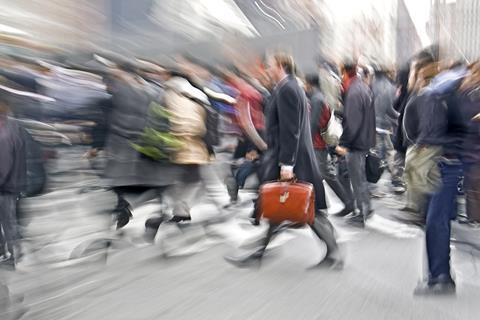 Since the global financial crisis, attention has turned to emerging markets, including parts of Asia, Latin America and Africa, as firms compete for new areas of business. Many of these jurisdictions saw no real downturn in their economies as a result of the global crisis and offer golden opportunities for profit.
Big projects have materialised in these areas, particularly multibillion-dollar infrastructure schemes. And many corporations and governments have been turning to the insurance and reinsurance sectors to provide protection in the event of any problems.
At the same time, regulators worldwide have been looking at the root causes of the financial crisis and many have been tightening their internal rules to avoid a repeat performance.
Reinsurance problem
But while demand is soaring in certain countries, the ability to insure or reinsure such projects locally is becoming increasingly difficult. And although regulators are looking to protect policyholders with tighter regulations, such moves are not always in accord with governments' growing desire that capital and any resulting profit be kept at home.
Local reinsurers are finding it hard to meet the growing demands from regulators, while governments are not necessarily keen to see multinational reinsurers and global insurance centres take profit out of the country.
The picture is certainly not one of a 'smash and grab' by global operators. A report by credit rating agency AM Best says: "Some reinsurers have entered emerging markets such as Latin America, China, the Middle East and Africa, either directly or through investments and joint ventures.
These opportunities generally present diversification benefits and help stabilise the top line as core businesses come under competitive pricing pressure and shrinking demand." But the report adds that management appears to be "doing its homework before making these strategic decisions, assessing downside risks and acquiring the needed expertise to profitably manage these operations and investments".
Another report by Fitch Ratings says: "As reinsurers manage reduced demand from mature markets, many global companies are capitalising on providing capacity to meet increased demand from emerging markets, including parts of Latin America, Asia Pacific, Africa and the Middle East."
The Fitch report says the global reinsurance sector has been cautious in expanding its business in these small but growing markets, but it predicts these emerging markets will become a more important part of a diversified reinsurance risk portfolio. For local reinsurers, this mounting interest from the global players is an additional challenge.
For some, the answer has lain in increasing their own footprint – through expansion either on their home continent or beyond. The tie-up between IRB Brasil-Re and Africa Re is an example of two strong regional players looking beyond their traditional boundaries.
Big Numbers
$73bn Latin American premiums
Total non-life insurance premiums 2012+
2014
Asian decade
The year Swiss Re predicts Asian premiums will overtake North American and Western Europe direct premiums
Latin America
AM Best says: "In addition to operating in Argentina, IRB has signed up as a reinsurer in Peru, Mexico, Colombia, Paraguay, Uruguay and Ecuador, and is in the process of obtaining registration in Venezuela, according to its annual report. The challenge in this phase will be gaining scale as a foreign reinsurer without strong brand awareness or the transitional glide path to market competition that IRB experienced under legislation in Brazil."
But the process is clearly not easy. Mayer Brown counsel Carlos Fane says a series of moves across the region has tightened up the regulatory requirements for insurers and reinsurers.
This has happened in Ecuador, Mexico and Argentina, for example. Although Ecuador's insurance market is relatively small, it was previously home to about 45 insurers, not all of which survived the imposition of the new rules. However, many new projects require cover, particularly in the oil sector.
"Argentina is the most interesting example," says Fane. "Unlike other Latin American countries, where the trend is towards market openness, it has been going in the opposite direction owing to government pressure to keep capital in the country."
The result has been a squeeze, he says, and now the Argentinian government looks set to double the existing minimum capital requirement for insurers to about Argentine pesos 60bn ($10.5bn), which is likely to exacerbate the situation.
In Mexico, last April new legislation was passed to bring a new solvency regime into effect from 2015.
"I suppose it is a reflection of the fallout from the global financial crisis. That has not really affected Latin America; nonetheless, things are being tightened up," says Fane.
In Asia, local reinsurers continued to recover from the catastrophes that hit the region in 2011. AM Best says: "Capitalisation of Asia's reinsurers significantly eroded in 2011, with the widest capital and surplus drop of 86% and 57% for the Thailand-based Thai Re and Asian Re. Nevertheless, most reinsurers restored capital, changed their risk appetite and focused on underwriting and financial strength in the past year."
The rating agency says capital deployment into the reinsurance industry has grown, with a recent injection in the double-digit range coming from both new regional writers and regional expansion from existing global reinsurers. Bermuda reinsurers and Lloyd's have also been notable additions to the Singapore market during the past two years.
Africa
Africa's demand for reinsurance is growing for key infrastructure projects, agricultural business and rising demand for commodities.
But commodities are a prime example of the problems facing the local carriers. In some nations, 100% of the reinsurance is ceded out of the country because no local carrier has sufficient capacity to keep the risk in country.
Zep-Re general manager Hope Murera says about $720m in premiums went to Lloyd's alone from African markets last year. Regional reinsurers have set up in non-traditional markets: Zep-Re and Kenya Re have moved into West Africa, while Ghana Re and Continental Re have entered East Africa. "Capitalisation is a challenge, especially for national reinsurers," Murera says. In addition, ever more regulatory authorities are enforcing exhaustion of local capacity, so reinsurers have to incorporate locally, she says.
The sector faces several questions, says Murera. "Fragmentation of the markets creates capacity issues in the face of larger risks that require underwriting skills and capacity. So should regulation force consolidation, or do we leave this to risk-based underwriting? Should every country enforce exhaustion of local capacity, and therefore force splitting of scarce capital between different markets for reinsurers?"
It seems these are questions that the emerging markets will be answering in the next few years.