When Richard Ward leaves at the end of the year, what qualities will his successor need?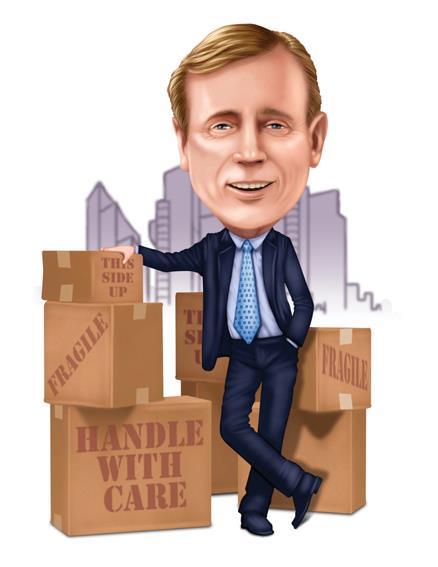 When Richard Ward leaves Lloyd's at the end of the year he will have the distinction of being the longest-serving chief executive in the market's history. No small feat, particularly for a chief executive who has seen the market through some of the most turbulent years in its history, including the financial crisis and record catastrophe claims in 2011.
Whoever succeeds Ward will have to tackle a multitude of challenges, from modernisation initiatives and emerging markets to growing competition from the capital markets.
"Richard was brought in on a market modernisation ticket," says Lloyd's Market Association (LMA) chief executive David Gittings. "Now, with John Nelson as chairman, there's a greater focus on Vision 2025 and the internationalisation of the market over the next 10 or 15 years. Whoever comes in to replace Richard will have to have that issue high up on his or her agenda as well."
One important part of the role will be gaining access to rapidly growing insurance markets, such as India. This requirement could, perhaps, favour an individual with strong international connections.
Yet despite Ward being an outsider when he took the helm at Lloyd's, many in the market hope that the next leader will be someone with industry credentials.
"It's a complicated world we're operating in," says Argo International chief executive David Harris.
"We need to understand the international marketplace, the emerging markets and the way trade is completed in the insurance world in every single territory, as well as coupling that with complicated regulatory requirements. If you've got some previous experience trading in an insurance company or intermediary, it is going to prove beneficial in the longer run for the next chief executive."
While a lot of progress has been made during Ward's seven-year tenure, many feel his approach was more evolution than revolution.
Among his achievements during his time as chief executive are the market's move to contract certainty, advanced state of Solvency II readiness, electronic endorsements and the Central Services Refresh.
When he joined Lloyd's, it was hoped that he would be a positive agent of change for the market, as he had previously demutualised the International Petroleum Exchange (now ICE Futures).
"He has managed the market and worked with the market over a long period of sustained success," says Harris. "That needs to be put on the record. While people can get frustrated by the length of time it takes to get some of the changes put in place, things have moved dramatically over a period of time. If you reflect back to where we were 10 years ago, each of those changes may have taken time, but the market is more efficient than it was before."
Ward's ability to work with the market's many stakeholders, and more than just a handful of big personalities, has been his signature strength. When it was clear Project Darwin was going off course, he listened to the critics and reassigned responsibility for the back-office overhaul to finance director Luke Savage, following the departure of Sue Langley. Savage promptly renamed it the Central Services Refresh and began to engage more closely with the LMA, the broking community and the company market.
"What's happened since Project Darwin came off the rails is that there has been a far more practical and pragmatic approach to saying you can't change too many things too quickly," says Greg Carter, market services director at Capita Insurance Services. "Certainly Lloyd's has taken the right step in trying to make it more achievable than some aspirations in Project Darwin. We've yet to see any significant output, but the spirit of it is right."
"If you look back on some of the projects the market has taken on, there's been a desire to go for a big win in terms of operating efficiencies," he adds. "I'm not convinced that's the right approach to take.
"Unless you have a major regulatory or capital crisis that forces the market to change, it's difficult to get everybody to agree on the next step. You can spend a lot of time and money coming up with a process and re-engineering the business, but unless you've got everybody wanting to move at the same time you're not going to succeed. It has to be smaller, incremental steps that bring benefits over a longer term."
Whoever fills Ward's shoes will need to continue the work and show that they can unite the market and get everyone to move in the same direction. "People who say Lloyd's doesn't need a chief executive – it just needs a chief operating officer – seem to me to fail to appreciate just how difficult the job is," says the LMA's Gittings. "Ward seemed to work well with Lord Peter Levene and with the leaders of the businesses in the market as well."
Speculation abounds over who is likely to succeed Ward. Popular choices from the market include Luke Savage and Ward's other deputy, Sean McGovern. Former RSA chief executive Andy Haste, the current Catlin deputy chairman, is another popular suggestion. But ultimately it will be up to the head-hunters to decide whether the next Lloyd's chief executive is a market man or woman or another outsider.
"We've had a good relationship with Richard over the past seven or eight years – he's been responsive. Any time I've asked him to come and talk to the LMA board, he's been happy to do so," says Gittings. "We need to be able to continue to have that kind of relationship with his successor. I think someone with an insurance industry background would find it easier to hit the ground running."