Abu Dhabi, Dubai, Qatar, Singapore, Hong Kong, Kuala Lumpur and Bermuda are all rising fast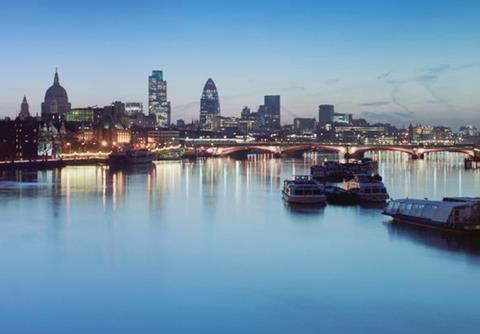 For more than 300 years, London has dominated the insurance subscription market. Others have tried – and failed – to crack this monopoly, but no serious contender has risen to challenge London, until now.
It is an issue which divides the market. But which cities could set up a subscription market to rival London, and why?
To answer this, let us start by examining what the ingredients of a successful subscription market are. The consensus from those interviewed by GR is that priorities are good infrastructure, including IT, transport and security, a good regulatory framework, a predictable regulator and industry support from a community of brokers and empowered underwriters.
One other city has made a serious effort to rival London in this regard. Back in 1980, the New York Insurance Exchange debuted as a syndicated market.
It folded seven years later due to the softening market, lack of available capital and uncompetitive underwriting.
But some now believe that the world has changed. Bin Shabib & Associates partner Michael Kortbawi says the current dynamic of the insurance industry, and the way the overall capacity is being deployed, will lead to London no longer being the only subscription market in the world.
"The cities that come to mind are Abu Dhabi, Dubai, Qatar, Singapore, Hong Kong, Kuala Lumpur and Bermuda," he says.
"Bermuda has the advantage of a having a head start. Dubai and Qatar and Abu Dhabi have the means to build and market new state-of-the-art financial centres and have successfully done in the DIFC (Dubai International Financial Centre) and QFC (Qatar Financial Centre)."
Kortbawi added that Abu Dhabi had just launched a new financial zone, the Abu Dhabi Financial Market, which he believes will attract new insurance companies to the region.
UIB (DIFC) chief executive George Kabban is not certain another subscription market could rival London, but believes Dubai is the most likely location for anything similar.
"At the moment there isn't anywhere with the co-ordination of certain functions typical of a subscription market," he says.
"By 'functions', I mean back office, payment, settlement etc. These are not developed enough in the DIFC for the benefit of market participants."
But Kabban says the DIFC could develop these traits, due in part to skilled and empowered underwriters.
Kabban points out that another subscription market would need to partially resemble London in terms of types of membership.
"The DIFC has the propensity to be a subscription market," he says. "Another contender would be Singapore, as it's a hub for reinsurance in the far East and also has a platform similar to London."
The Lloyd's Dubai platform could also act as the catalyst for forming a subscription market in the DIFC, he adds.
But Pinsent Masons head of insurance Nicholas Bradley thinks it is unlikely that another market has the right conditions to allow a similar sort of subscription arrangement to London.
"The closest is probably Bermuda, where there are a number of insurance and reinsurance companies, all located within a small geographical area, and where much of the business is also broker-led," he says.
"Many of the underwriters there started out in London and/or Lloyd's, so are familiar with the subscription market, and are therefore comfortable with it.
"Having said that, Bermuda entities are fiercely independent, and culturally would find it difficult to share risks with their competitors. They prefer to retain autonomy to set their own terms, and apply their own underwriting criteria."
Bradley adds that the key features of the London subscription market are that it is broker-led, and relies on a number of entities willing to share participation on the same risks on the same terms.
"It relies upon there being recognized expert underwriters in certain market sectors, to act as 'leaders' whom other underwriters are willing to 'follow,' in the sense that they will allow the lead to set the terms and conditions, to which they also sign up," he explains.
Some experts think it's unlikely that another subscription market will emerge anywhere. Aon Benfield head of international market analysis Mike Van Strooten says Lloyd's is very difficult to replicate.
"It has a 300-year-old reputation and in London you have a concentration of underwriters with experience and a very strong financial structure," he says.
"There are some areas such as Singapore and Zurich emerging as reinsurance hubs, but this is not the same as a subscription market."
Whether New York, Bermuda, Dubai or another location can replicate the key features of Lloyd's in London remains to be seen. Lloyd's certainly declined to comment on the possibility. But there have been plans to revive the New York Exchange as recently as 2010, when New York Governor David Paterson endorsed the initiative in his annual "State of the State" address. The market contains many players that show interest in the idea, and perhaps the next few years will see another attempt made to set up the world's second subscription insurance market.