A major ruling on cedants' settlements set a precedent in 2013 for future procedures in reinsurance cases heading to court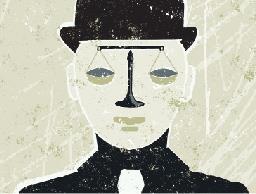 Looking back over the past 12 months, 2013 wasn't exactly a departure from the usual dearth of published decisions on reinsurance. But some significant disputes did make it to the courts – the centuries-old 'honourable' tradition of resolving reinsurance disputes privately be damned – and brought new and noteworthy developments regarding follow-the-settlements and timeliness. The impact of these rulings on two frequent points of contention in reinsurance disputes will be felt through 2014 and beyond.
In the most significant reinsurance decision of 2013, USF&G v American Re, New York's highest court, the Court of Appeals, refined the rules governing cedants' settlement allocations in this dispute over the extent of deference given a cedant's allocation decisions under a typical follow-the-settlements clause. USF&G provides a framework for preparing and scrutinising cedants' settlement allocations by clarifying two rules:
1) cedants' settlement decisions must be given deference; and
2) cedants' settlement decisions must be reasonable. Deference, the court explained, does not mean immune from scrutiny.
In the court's view, "objective reasonableness" determines the validity of a cedant's allocation. Reasonable, said the court, means legitimate.
Rules refined
In the first case applying USF&G, the District of Connecticut explained how it refined the rules applicable to follow-the-settlements provisions. Those rules are:
1) a follow-the-settlements clause in a reinsurance contract requires that deference be given to a cedant's decision on the allocation of settlement payments among reinsurers;
2) however, a cedant's allocation decisions are not immune from scrutiny;
3) this includes consideration of whether the allocation is a reasonable one (that is, one that the parties to the settlement of the underlying insurance claims might reasonably have arrived at in arm's-length negotiations if the reinsurance did not exist); and
4) an allocation by a cedant that violates or disregards provisions in the reinsurance contract is always invalid and cannot be sustained by a court.
Therefore, following USF&G, a cedant must employ a legitimate allocation. Any legitimate allocation will do. A cedant need not protect the reinsurer's interests – so long as it employs a legitimate allocation, it may even choose the method most favourable to itself. Nonetheless, one has to keep in mind allocations remain open to scrutiny, must be reasonable, and must not violate other terms of the reinsurance contract.
Timing is everything
Always important in the reinsurance and insurance contexts, timeliness was a frequently litigated issue in 2013. A handful of recent decisions illustrates why delay may be costly – very costly. In AIU Insurance Co v TIG Insurance Co, the Southern District of New York ruled that a cedant's untimely notice of a claim barred a breach-of-contract suit against its reinsurer. The reinsurer denied coverage when a cedant failed to notify its reinsurer of a claim for nearly four years. Applying Illinois law, the court determined that the cedant's late notice relieved the reinsurer of any indemnity obligation under the parties' reinsurance agreements.
The Southern District revisited the issue of a reinsurer's late-notice defence in Insurance Co of the State of Pennsylvania v Argonaut Insurance Co. A cedant notified its reinsurer of asbestos-related claims seven years late. Applying California law, the court determined that such late notice of a claim could be a complete defence, but only if the reinsurer was prejudiced by the late notice or if the cedant provided late notice in bad faith.
These cases illustrate that timeliness in notifying a reinsurer remains essential. Late notice of a claim may be fatal.
Courts in 2013 also examined the importance of timeliness beyond notice. Reinsurance agreements often contain 'sunset' clauses, one of which was at the forefront in Munich Reinsurance Am Inc v Am Nat'l Ins Co.
The clause obligated the cedant to notify the reinsurer of all claims for which it would seek reinsurance within seven years following the expiration of each agreement insured by the cedant. The cedant notified the reinsurer of certain claims beyond seven years of the underlying agreements' expiration. The court enforced the sunset clause. As such, the reinsurer had no indemnity obligation for any claim not noticed within the applicable seven-year period. Thus, notice and sunset provisions may provide reinsurers with a complete defence based on a cedant's late claim notice.
Untimeliness may take another form – the statute of limitations. In OneBeacon Ins Co v Aviva Ins Ltd the Eastern District of Pennsylvania determined that a statute of limitations barred untimely claims against a reinsurer. A cedant and its reinsurer disputed numerous billings. The parties reached a tolling agreement with respect to some, but not all, of the disputed billings. The cedant later sued on all of the billings. The cedant, however, filed suit three months beyond the limitation period applicable to non-tolled claims. The cedant's delay relieved the reinsurer of $4.4m in disputed billings.
Meanwhile, in Superintendent of Fin Serv of NY v Guarantee Insurance Co, the Supreme Court of New York for New York County ruled that ongoing settlement negotiations over a disputed reinsurance billing do not toll the statute of limitations. The statute began to run when the reinsurer refused to pay a bill. Filing suit beyond the statutory period for breach of contract relieved the reinsurer of liability on those bills.
These major reported decisions from this year leave us with several important lessons. Regarding settlement allocations, USF&G provides much-needed guidelines for cedants to follow in preparing such allocations, as well as for reinsurers to apply in scrutinising them. The ubiquitous use of follow-the-settlements clauses extends the impact of this decision to the entire industry.
And as for timeliness, this year's decisions teach us it is more important than ever. Whether it is notifying a reinsurer of a claim or initiating an arbitration or lawsuit, a cedant's delay may provide a reinsurer with a complete defence to a contract suit. Cedants should remain vigilant when it comes to notice and contract enforcement, while reinsurers should keep a discerning eye out for potential timeliness defences.
Goldberg Segalla partner and global insurance services practice group co-chair Daniel Gerber and associate Patrick Omilian