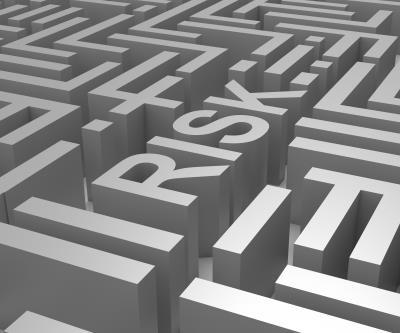 Deferred prosecution agreements (DPAs) have hit the UK, and they are potentially bad news for directors and officers (D&O) insurers.
So what are DPAs, and what do they mean for the UK D&O insurance industry?
Introduced last year, DPAs are agreements between prosecutors (the UK's Serious Fraud Office and Crown Prosecution Service) and companies for an alleged economic wrongdoing.
They allow prosecutors to suspend criminal proceedings provided the organisation cooperates and fulfil various requirements, such as making amends, paying financial penalties and reforming their practices to prevent such conduct occurring again.
DPA agreements are overseen by an independent judge, agreed in open court and the outcome is published to ensure transparency. If, at the end of the period, the prosecutor is satisfied the organisation has met its obligations, criminal charges are dropped. If not, a prosecution could be brought.
DPAs have been around for some time in the US, but there are subtle differences between the legislation in the two countries, and in the UK directors and officers are not included in DPAs.
Coupled with the introduction of DPAs is the rise in regulatory investigations.
Since the financial crisis, regulators in the UK and around the world have been flexing their muscles.
The commonly-held view is that supervisors were partially to blame for the banking collapse of 2008 - that they were 'asleep at the wheel' and did not spot the warning signs of the crash.
"The regulators' most dramatic error was to let Lehman Brothers go bankrupt," The Economist writes.
"This multiplied the panic in markets. Suddenly, nobody trusted anybody, so nobody would lend… But the regulators made mistakes long before the Lehman bankruptcy, most notably by tolerating global current-account imbalances and the housing bubbles that they helped to inflate."
Today's regulators are determined to prove they have learnt these lessons and are a force to be reckoned with.
DAC Beachcroft partner Richard Highley says: "Every time we think we've had the last possible disclosure of wrongdoing on the part of financial institutions in particular, another pops up.
"So, definitely that has had an effect on the number of regulatory investigations. The fact the 2008 events led to such huge global losses has been an incentive and led to increased regulation and also increased levels of fines."
As a result, the threat of regulatory and other investigations and enquiries has increased hugely, both in the UK and European markets.
In 2014, these investigations were again considered to be the greatest risks facing businesses and their directors, followed by anti-corruption legislation and criminal and regulatory fines and penalties, according to a survey by broker Willis and law firm Allen & Overy.
Allen & Overy counsel Andrew Barton says:"Regulators the world over are actively seeking to hold individuals to account, operating under the premise that good corporate behaviour is best achieved by focusing on those in charge and by making those people feel more personally at risk."
Against this backdrop, the introduction of DPAs in the UK could mean greater exposures for directors and officers as their organisations seek to cooperate with regulatory authorities, potentially at the expense of those in charge. This would, of course, have a knock-on impact on the D&O insurance market.
"Corporates are increasingly conscious of regulatory intervention and also the greater potential impact of fines, which have gone up," Highley says.
"So what this process offers is an ability to manage that regulatory exposure."
The regime complements a rise in self-reporting, a practice that is being encouraged by entities such as the Serious Fraud Office at a time when regulator's resources are being cut back. Should there be a rise in self reporting, it may put individual D&Os at a greater risk of prosecution.
"It may be in the interest of the corporate to cooperate and volunteer disclosure, but for an individual director who has had some involvement in the activities voluntary disclosure is it's a great cause for concern," Highley says. "It may lead to his own personal investigation. It may lead to directors disqualification proceedings if misconduct uncovered looks sufficiently serious, and it may lead to civil claims."
While companies could be motivated in entering into DPAs in order to avoid prosecution (although there are no guarantees this will be the case under the UK system), it could be that in the process they would be willing to use their senior management as bargaining chips.
And should a director be interviewed by the SFO as part of a wider corporate investigation - whether or not he or she has been directly implicated in wrongdoing - there is also the worry this may not be covered under a standard D&O insurance policy.
DAC Beachcroft associate Graham Ludlam says: "You often see now under a D&O policy an extension for regulatory matters, but the scope of cover is quite limited in what it provides.
"It only really provides cover for attendance at interviews where there's an implication of wrongdoing by the particular director. But if a director is required to go to an interview as a result of the investigation of solely the company those costs may not be covered."
DPAs are still in their infancy in the UK, and their full effect will not be known until enough of them have been brought.
But even now it is possible to say that wise UK D&O insurers should follow the progress of DPAs closely.