Data reveals top the growth areas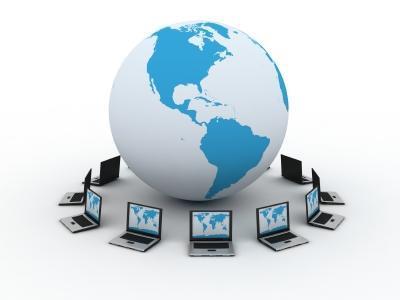 Could 2014 be the year that e-trading cases worth thousands of pounds becomes mainstream in the UK? New figures from software provider Acturis suggests it could be, according to GR's sister title Insurance Times.
The amount of premium being placed through e-trading for mini fleet policies has sky-rocketed, and looks on course for a five-fold increase this year alone.
So far this year brokers have placed £100m of premium for mini fleet online, compared to £40m during the whole of 2013. Acturis co-chief executive Theo Duchen predicts it will break through £200m premium before the year is over.
The sums in question are substantial and growing. The average minifleet e-trade premium is for £3,268 - equivalent to 20 tradesmen products, which have traditionally been the mainstay of electronically traded risks.
RSA and Aviva have sold mini fleet products online for a number of years, but according to RSA SME development director Russell White, the entry of a number of other insurers has helped e-trading reach a critical mass.
"The more insurers that come along, the more credible it is for brokers, they more they'll use it," he says.
RSA has promoted e-trading with its brokers and for mini-fleet policies and has even started using the catchphrase "if it's less than nine, go online".
In turn, brokers are becoming increasingly willing to talk about e-trading, White says.
"We're seeing growth across all product lines, but it will be a continuous process over the next few years at least."
Indeed, Acturis's data also shows more brokers are using e-trading. It has picked up a 13% increase in the number of offices transacting risks online. Meanwhile 56% of all risks are now placed electronically.
"Brokers are more confident about the product and placing bigger business on that product," says Duchen.
To get to this stage, underwriting rules have got broader and insurers have introduced new functionality that is often in demand offline, such as letting brokers arrange cover that lasts for less than 12 months, he adds.
Financial lines are also taking off. Acturis' figures show brokers have arranged 20% more directors' & officers' (D&O) policies online than they did six months ago. The growth is even sharper for professional indemnity and accident and health products.
One insurer which has started selling D&O policies through e-trade is AXA commercial lines and personal intermediary.
Head of management liability Callum Taylor says more brokers are using e-trade because their understanding and confidence about the coverage offered has grown, meaning they feel more empowered to make comparisons from a panel, whether on cover or price.
Another reason is if they feel comfortable recommending one particular wording, they want to deal with one insurer online rather than sending submissions to a greater number of carriers.
The growth has also been spurred by business managers becoming increasingly aware of their personal exposures, Taylor adds.
But there's some way to go. Some 90% of AXA's D&O risks are still written offline though its branch network.
AXA offers a 10% discount for policies bought online. "It frees our underwriters to look at more complicated cases that cannot be traded on an electronic basis. It benefits everybody." Taylor says.
Taylor predicts: "For companies with up to 100 employees e-trade will undoubtedly be the future for D&O."