Compliance with the US Foreign Account Tax Compliance Act (Fatca) is a murky area for (re)insurers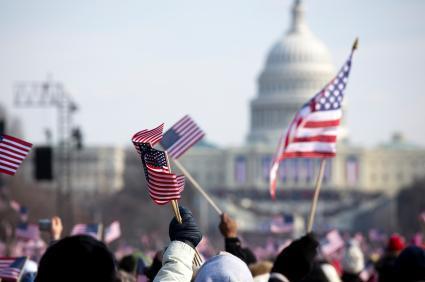 The US's Foreign Account Tax Compliance Act (Fatca) is a growing compliance issue for (re)insurers. In Europe, the Middle East and Africa (EMEA), it is ranked as the second biggest regulatory concern after Solvency II.
But Fatca compliance is still a murky area. What is the real cost and challenge of compliance? And could (re)insurers see further global tax legislation being set up?
The first challenge is that the timeline has given (re)insurers little time to prepare. The industry only realised Fatca applied to premiums from a US risk paid to a non-US (re)insurer in mid-2012. And non-life (re)insurers only knew they would have to comply in January, when a new draft of the laws was released.
Extra six months
The good news is that the planned start date has been put back from 1 January 2014 to 1 July 2014. "Had they kept the January date, it would have been incredibly tight and a real challenge," says Ernst & Young (EY)partner and Fatca London market working group member Jeff Soar. "July does not give us time to sit and rest on our laurels, it just makes it a more achievable timeline."
The next task for (re)insurers is to properly interpret the Fatca rules. State Street director of regulatory, industry and government affairs for EMEA Sven Kasper says Fatca could be as challenging as Solvency II in increasing the data and reporting requirements for (re)insurers.
If the IRS won't raise much money, what does it want?'
Soar says the US Internal Revenue Service (IRS) is likely to alter Fatca application forms for (re)insurers, so there is still no final certainty about which category they fall into.
But once this is done, carriers need to carry out internal analysis to work out which Fatca category fits each division. This is likely to sap management time and money but will only need doing once.
The bigger challenge is to send the right Fatca compliance documents to the right organisations. But help is at hand. The Council of Insurance Agents and Brokers is considering setting up a hub where carriers can file documents. Soar says compliance could also be achieved by posting documents on carriers' websites.
The headline-grabbing element of Fatca is that non-compliant foreign (re)insurers could forfeit 30% of their premiums coming via a US broker. But Soar thinks this is unlikely to happen in practice. "If a broker was faced with withholding or giving the business to someone else, they would probably give it to someone else."
Data-gathering exercise?
So if the IRS won't raise much money through Fatca, what does it want? Soar thinks the authority is more interested in gathering data. "I doubt there will be much tax raised from withholding. I can't guess the aim of the IRS, but what they are going to get is a lot of information about where premium flows."
Beyond the US, it's possible that other jurisdictions could set up their own form of Fatca, Soar says - but only with life insurance, not non-life. The UK is already taking steps in this direction with the Channel Islands and Bermuda, he adds.
(Re)insurers striving for Fatca compliance have a lot to contend with, though the major cost will be in management time rather than financial, and most of this cost will be in the short term.
There are still unanswered questions over how the IRS will use the data. This is likely to be the lasting legacy of Fatca, and what makes headlines once initial compliance has been achieved.