Amer Ahmed, Denis Kessler, Mike Morrissey and Torsten Jeworrek air views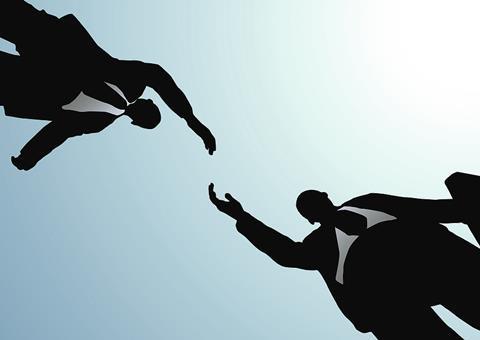 What is the next big opportunity for insurers and reinsurers? It is a question with a million possible answers, but one opportunity stands taller than all the rest: working with governments on an unprecedented scale.
So far, the history of governments working with (re)insurers has been relatively small-scale, but industry leaders now agree that the conditions are right for greater collaboration.
International Insurance Society president Mike Morrissey told GR: "I think the next big thing is something that I have been hearing some real legendary industry figures pondering. That is the concept of governments buying insurance and reinsurance on a major scale.
"I am hearing governments talk about this, people from the UN, people from the World Bank, people from finance ministries. It relates to issues that are so large that they are public policy and societal problems."
Which problems are these? The main opportunity is to help governments handle the increasing severity and frequency of natural catastrophes.
Allianz Re chief executive Amer Ahmed says that this is most relevant in developing parts of the world, where low insurance penetration often means large economic losses and humanitarian crises after natural catastrophes.
"It can often be left to foreign government or aid agencies to provide assistance, but this can take time," he told GR. "The insurance industry could help create a sustainable disaster financing model if there were private public partnership models which provide a mechanism for rapid payouts following a disaster which could potentially mitigate the effects and also provide some stability to the affected region's economy – this would require a pre financing model on a macro scale, essentially insuring governments or quasi-government bodies."
Munich Re has several partnerships with governments already, according to board member Torsten Jeworrek.
He explained to GR: "Just to mention two recent examples: This summer we have been supporting World Bank Treasury in successfully structuring cat bonds for the Caribbean Catastrophe Risk Insurance Facility) using the World Bank's new platform.
"Moreover, we are providing expert know-how and reinsurance capacity to Africa Risk Capacity (ARC) – an initiative under the umbrella of the African Union. The purpose of ARC is to protect vulnerable segments of the population in selected African countries against the impact of droughts on their livelihoods."
But apart from the opportunities in developing countries there are options for (re)insurers and governments to work together on natural disaster recovery in developed countries too.
One recent example is Flood Re, in the UK. This is a not-for-profit programme to allow homeowners in flood-prone areas affordable flood insurance for their houses, and was set up by insurer trade body the Association of British Insurers, backed by the government.
The scheme is funded by a levy on UK taxpayers, and is designed to cover serious flooding up to a 1-in-200-year flood event.
But insurers and reinsurers can partner with governments in other ways too, such as by giving advice.
Scor chief executive Denis Kessler says that many governments are waking up to the human and financial consequences of not treating natural catastrophes seriously enough, and are turning to reinsurers to help with risk management.
He adds: "This is true for climate change and natural catastrophe protection for instance. Insurers, reinsurers and governments can build up together new solutions to better protect goods and citizens through a combination of public and private tools."
Ahmed adds: "Beyond the ensuring the availability of some level of insurance coverage, there is scope of insurers to work with customers, policymakers and regulators in understanding and mitigating risk exposures - we need to look at how we can better prevent and mitigate risks and raise the awareness of policyholders to the risks they face.
"This can take the form of physical risk management through building codes and policy, through developing loss prevention measures such as flood protections, and after a loss event supporting disaster management."
But insurers and reinsurers should be wary of the problems that can come with working with governments in this way.
Aside from the culture clash between the public and private sectors, there is the risk that the size and bureaucracy of governments could stifle the market forces that give (re)insurers their comparative nimbleness and creativity.
Kessler says: "We have to develop innovative ways and means to elaborate efficient partnership between governments and the insurance industry, sharing expertise but respecting the key role of market forces to price the risks."
Flood Re is a good example of how talks between government and the insurance sector can sour. Insiders told GR that the discussions were bogged down by a combination of government being confused by competing ideas from the private sector, entrenchment from both sides and reluctance from UK government representatives to commit financially. Both sides eventually reached an agreement, but not before considerable delays.
But what happened with Flood Re shows that these barriers can always be overcome if all parties persevere. The rewards are great. When done correctly, these projects have the ability to make profits for (re)insurers, help governments meet their obligations to their citizens, and, most importantly, improve the lives of millions.