Xchanging's Chris Baker offers insight on how insurers can unlock the doors to more global business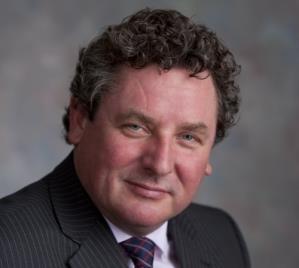 The Titanic and Costa Concordia have more in common than both being marine catastrophes. They were insured by the London market against disaster - policies which turned into multi-million dollar claims.
Handling highly complex risk across multiple countries, the London market has evolved from dockside trading in the 18th century to become a unique insurance trading floor that handles over £26bn ($43bn) worth of the world's risk. Its ability to handle distinct and unusual risk has been its differentiating factor when reaching out to trade on a global stage.
Despite its increasing global success however, the London market cannot afford to sit back and drink its infamous coffee. The global market is undergoing a period of incredible change, with the Association of British Insurers describing it as: "Economic and demographic forces reshaping geopolitics, the distribution of wealth and the future prospects of billions of people."
Digitalisation has also had a profound impact on the way we share and consume information, smashing down the barriers of communication, collaboration, language and time zones, and fuelling our devices with real-time information in our personal and business lives.
Willingness to change
So as the doors to global business swing wide open, how can the London market combine its USPs while embracing technology and modern systems; why should brokers continue to send their business to London?
In an evolving global market, the inherent quirks of the London market might be considered both a help and a hindrance. It has traditionally relied on face-to-face business, and while still highly valuable in the currency of business relationships, the hand-shake approach is argued to be hampering this unique market in its ability to adapt or change, including how it embraces new technology.
To unlock the doors to more global business, insurers need the ability to harness and shape their differentiating factors into scalable and attractive offerings that can be showcased through evidence of customer success and delivered seamlessly into regional markets. And technology plays a huge part in enabling this.
The challenge of consistency
Technology has liquefied global boundaries, both for consumers and businesses alike. The question is, should international insurance groups allow local divisions to develop bespoke solutions and systems, or are there benefits from applying a 'one-fits-all' group system to ensure consistency around the world?
In a highly regulated sector, understanding and catering for the nuances of local markets are critical factors for success. Language, currency, time zones, demographics, weather patterns, economies – are all elements that need to being included in the complex algorithm that results in cross-border success.
Being able to dynamically manage huge non-standard variances in risk with multiple classes and currencies, and handle the full range of contract types including the most complex multi-section risks, is going to be imperative on the global playing field.
Delivering services on a global scale isn't just a case of 'wrap it up and deliver' - one size definitely does not fit all. To deliver the same capabilities at a local level, insurers will need to integrate solutions that have the ability to handle multi-currency and third parties across multiple lines of business, enabling a global view of risk, claims, channels and customers.
Three strategies for global gain
1. Up your game by applying the 80/20 rule to your operations. Balance 80% centralised administration and control with 20% country specific independence and customisation. A strategy that requires systems that combine configurability with core end-to-end integration to manage and enforce global processes, while embracing local needs.
2. Don't be afraid to collaborate. Yielding effective returns from global expansion requires investment so consider partnering with complementary providers in the insurance supply chain to gain economies of scale. For example, collaborate on analytics to realise business advantage from the complex data inputs and outputs of global operations.
3. Make the 'doesn't have to be so painful' route to a single-source of the truth afforded from unified data. Give your people – regardless of their location - the power to understand the needs of their global clients, and respond rapidly in local time zones, currencies and languages, sharing information and knowledge freely to improve customer service and productivity.
Franklin Roosevelt once said, "To reach a port, we must sail - sail, not tie at anchor - sail, not drift."
Plain sailing is certainly possible for commercial insurers unafraid to invest in a sea-worthy vessel and raise their anchor with confidence.
Chris Baker is managing director of Xuber, Xchanging's insurance software business.