Sharing data is vital to establish a better industry standard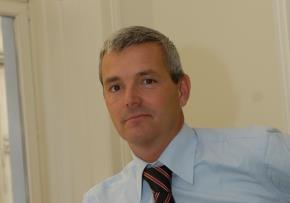 European insurance companies need to do more to share their catastrophe exposure and claims data or risk paying the price when a wind or flood event hits, warns a leading insurance data company.
Speaking to Global Reinsurance, Eduard Held of PERILS, explained that some European companies can be reluctant to share data with PERILS for fear of a lack of quality.
"Large companies in a certain market may also not see value in sharing their information. They will say 'we are the market and we know the market' so they might hesitate to share data with us," Held said.
PERILS is an insurance industry initiative aimed at improving the availability of catastrophe insurance market data. PERILS' industry data is based on information exclusively received from insurance companies writing business across Europe. The data provided is quality controlled and aggregated, and subsequently extrapolated to create a market benchmark.
Speaking at the release of the 2013 update of the PERILS Europe Industry Exposure Database, Held encouraged more insurance companies to come forward and pass over their data to help create a better industry database.
"If a new company shares data with us then we will perform a series of quality tests. We look at a number of parameters and if one is outside a certain range then we will go back and tell them. We are gauging their data against our market average, and if their figures are vastly different then we will seek an explanation," he said.
The latest update from PERILS contains updated market-wide property sums insured for European windstorm for the following 11 countries: Belgium, Denmark, France, Germany, Ireland, Luxembourg, the Netherlands, Norway, Sweden, Switzerland and the UK. In addition, the database includes updated property sums insured exposed to UK flood.
Commenting on the update, Held said: "With the release, we have seen a further improvement in the quality of the cat exposure data. A key factor in this has been our ability to continue to broaden the market's support. In addition, over the past three years, we have gained valuable insight from both previous exposure updates and computations of market losses. All of this has helped us enhance not only the quality but also the robustness of the industry data."
With more information available to the market, some industry practitioners have called for more granular catastrophe claims data. However, Held believes that in terms of European windstorms, a CRESTA-level resolution is sufficient.
"If you go very specific with your analysis then there is the danger that you won't see the wood for the trees," Held said.
In terms of flood, Held believes that real-time satellite reporting can play a valuable role in helping companies assess the impact of a major flood event.
"Rapid high-resolution flood footprints based on satellite earth observation data can facilitate the assessment of the impact of large flood events while they are developing. These geo-coded 'snapshots' show the area covered by the flood water at a given time during the event. Overlaid with geo-referenced information on, for example, population or insured values, they allow for immediate impact assessment during and after a flood. This information can then be used by the insurance industry, as well as national and local authorities, to assist in their efforts to respond to flood disasters. Access to that type of information immediately after the event is invaluable for insurers," Held said.