The tougher economy and insurers being more careful about paying claims has left brokers in the firing line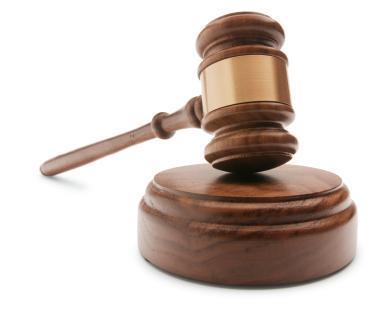 As well as having to worry about competitors, it seems UK brokers are now facing an increasing threat from their own clients.
In its annual results for 2013, Aon UK announced that it had more than tripled the amount of money it sets aside to pay negligence claims filed against it by clients, according to GR's sister title Insurance Times.
The company, the main UK subsidiary of global broking group Aon, increased its provisions to £3.4m at the end of 2013 from just £1m at the beginning of the year.
Two months earlier, specialist UK broker Lark revealed in its accounts that it was facing £2.2m of legal claims from clients.
The two brokers are not alone. Mutual insurer Griffin Insurance, which provides professional indemnity insurance to Lark and 40 other brokers, incurred net claims of £8.6m in the year to 30 September 2013, up 29% on the £6.7m net claims paid the previous financial year.
Griffin managing director Simon Scriven said claims had been increasing over the past two years after a three-year dip.
Insurance claims and legal services provider Triton Global senior solicitor Joanne Staphnill agrees that there has been an increase. She says: "In our experience [brokers] are having to make more notifications to their professional indemnity insurers, as well as quite significant internal provision to pay compensation to clients within their insurance policy deductibles."
So why are brokers being sued more for negligence by their clients?
It's the economy
Part of the answer are the tough economic conditions. Insurers are being more careful about the claims they pay. Meanwhile, policyholders are more inclined to make claims than they would be in better times. And they are spending less on insurance, meaning their coverage may be narrower than what they were used to.
This friction leads to potential customer dissatisfaction, and the first target for a disgruntled policyholder is the broker.
In addition, the economic conditions are making brokers more vulnerable to legal attack. Staphnill says: "As an indirect effect of the recession and other market forces, broking firms are often having to do more work than ever before but with fewer staff and resources to do it.
"These are pressures that tend to lead to more mistakes and errors being made, and in turn more complaints and claims."
Adding to the pressure are high-profile cases that have highlighted brokers' failings. These may have spurred more policyholders to take their brokers to court.
One example is the Jones V Environcom and Miles Smith Insurance Brokers suit in 2010, which underscored the fact that brokers must ensure clients have understood the terms of policies and cannot rely on policy documentation to do the explaining for them.
Staphnill says: "Case law such as Environcom has put the standard of care for brokers very high, which gives complainants a lot of scope to criticise their work.
And Scriven adds: "These cases were quite critical of brokers and gave claimants some useful leverage."
Common complaints
One of the most common complaints against brokers is that the policyholder did not understand the coverage because the broker did a bad job of explaining it.
Scriven says: "It is a very easy claim to make, but a difficult one for brokers to defend if they haven't got very good records."
Another common complaint is failure to highlight and explain onerous terms in policies, such as warranties or conditions precedent. These terms can void coverage if the client fails to comply with them, but they can be missed by brokers and clients alike.
Scriven says: "Sometimes it is quite hard to spot them. It is not infrequent that they are buried in a policy wording. The broker has to identify them, understand them and be satisfied that the client understands their effect."
There is plenty more scope for complaints against brokers. One weak spot, according to law firm Covington & Burling of counsel Richard Mattick is so-called slip policies, where London market underwriting slips are used in place of a final policy for commercial coverage.
The wordings in slip policies have often come from several sources and contain duplication and inconsistencies.
Mattick says: "I am surprised at the number of poorly drafted commercial insurance wordings that my firm comes across, even in respect of very large commercial risks.
"I have noticed in particular duplication of dispute resolution clauses with conflicting terms, which can create a serious threshold issue for the policyholder, because it is not clear where he can sue or what law should apply."
A better future
Despite the rise in negligence claims and the many traps brokers can fall into, there is good news. Griffin's Scriven says that while claims are up, the increase was lower than he expected.
Part of the reason is that brokers are becoming more diligent. Scriven says: "Brokers are generally more risk aware now. Their procedures are better. We spend a lot of time giving guidance in relation to onerous terms and they are in a better position to spot them.
"An improvement in awareness and in procedures has assisted in the defence of claims and reduced the number of claims that are brought in the first place."
The situation may be improving, but it is clear brokers still have plenty of work to do to improve the clarity of their explanations and advice to clients.