The 'me too' strategy has its flaws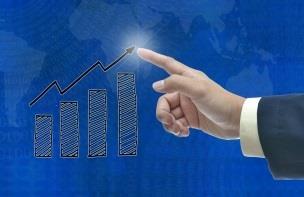 Smaller insurers in emerging markets need to develop a strategy they can defend, according to a report from AM Best.
The rating agency analysed the performance of large, medium and small companies in emerging markets and how they compare with their counterparts in mature markets.
While in most markets smaller insurers' market share is in single digits, these companies are the engines of most of the growth.
However, while most of the small companies in developed markets tend to focus on specific niches, companies in emerging markets, regardless of size, compete in all segments or businesses.
Smaller and medium insurers in emerging markets can learn from their counterparts in mature markets, according to AM Best general manager for MENA and south and central Asia Vasilis Katsipis, based in Dubai.
Having a 'me-too' strategy focusing on all products and segments is only playing to the strengths of their larger competitors, said Katsipis.
"In developed markets there is a great prevalence of niche players among the smaller insurers," he said. "They tend to define their strategy either targeting a specific client segment or providing a limited number of products to the whole market."
By comparison, smaller insurers in emerging markets tend to try and mimic their larger competitors by offering all product lines to all market segments. Differences in profitability, how reinsurance is used and balance sheet composition are all linked back to this, said Katsipis.
This lack of specialisation can expose small firms in emerging markets to greater financial volatility, noted the report.
But small firms in emerging markets need to be prepared for growing pains, with AM Best's study showing that medium size companies tend to have the worst financial performance in most of the markets analysed.
According to the recent report, reinsurance also plays a key role in the profitability of insurers in emerging markets.
Small companies in these markets tend to retain the least, which helps to improve their technical profitability, given that they operate at a disadvantage in terms of cost efficiencies. Unlike their counterparts in developed markets, their broader strategic focus results in higher operating expenses, which given similar claims experience can only be offset by significant reinsurance commissions.
According to Katsipis, another key lesson to be drawn from the research is the need for small and medium size firms to use reinsurance wisely.
The gradual reduction of reinsurance cessions seen in some emerging markets is mainly driven by the rates and terms offered by the reinsurers for specific risks and to a lesser extent by a conscious decision by the ceding insurers, said Katsipis.
While this trend may continue, in doing so insurers will have to start building the relevant skill-set to retain the risks.
Katsipis added: "They will also need to plan the transition carefully as they wean themselves from reinsurance commissions and increase the proportion of retained earnings."