US federal reinsurance backstop continues to stabilise terrorism insurance market – Marsh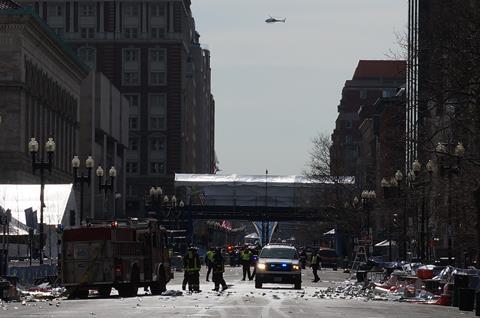 While the Boston event has not yet been classified as an act of terrorism under federal law, it comes as US Congress is headed into a period of debate about whether to reauthorise the Terrorism Risk Insurance Program Reauthorization Act 2007 (Tripra).
If Tripra is allowed to expire — or is extended but substantially modified, fewer insurersmay be offering terrorism insurance and prices could increase, according to Marsh's 2013 Terrorism Risk Insurance Report.
The Act has been extended twice since originally enacted in November 2002 as a response to the attacks of 9/11. If it is allowed to expire or is substantially changed, terrorism insurance capacity may be difficult to acquire at reasonable costs for insureds, especially those with significant exposures in a central business district or major city, the report said.
The absence of or a serious modification of Tripra could affect the state-regulated workers' compensation market, especially in the areas of pricing and capacity according to the report. Workers' compensation insurers are not permitted to exclude terrorism from their policies, and insurers generally are concerned about potential aggregation of risk.
The number of companies purchasing property terrorism coverage has remained fairly constant, in the low 60% range, since 2009 as insurers underwrite the risk backed by Tripra, according to Marsh's benchmarking data. Premium rates also have remained generally steady for terrorism coverage, the report found.
Capacity in the standalone terrorism insurance market has increased significantly over the years, serving as an important alternative or supplement to coverage made available through Tripra.
Up to $2bn per risk in standalone capacity is available to companies that do not have sizeable exposures in areas where standalone insurers do not have terrorism risk aggregation issues. In higher risk areas, the estimated maximum market capacity is approximately $850m per risk.
"Clearly the demand for terrorism risk insurance remains strong and the existence of the federal program plays a major part in the availability and affordability of the coverage," said MMC president and chief executive Dan Glaser, who spoke at an event sponsored by MMC and the Coalition to Insure Against Terrorism in Washington, DC. The event was held to release findings from Marsh's report and to draw the attention of Congress to the federal program, which is set to expire at the end of 2014.