Motor insurers also relying on ancillary income to boost performance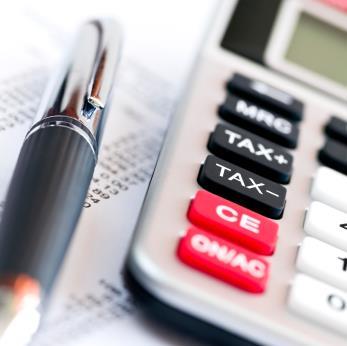 UK motor insurers are still struggling to achieve current year underwriting profits as reserve releases and ancillary income are used to boost performance, according to research by GR's sister title Insurance Times.
Top motor insurers Admiral, Direct Line Group (DLG) and Esure all failed to make an underwriting profit on a current-year basis in 2014, with reserve releases making up 60% of profits across the three groups.
The insurers were keen to point out, however, that the high level of reserve releases were the result of a conservative approach to reserving, which was used to release funds in future years while making allowances for unexpected claims trends.
DLG chief financial officer John Reizenstein says this approach, combined with enhanced risk selection, meant that reserves at the insurer were well above actuarial best estimates.
"It was a combination of conservative reserving in the first place, plus actions we have taken to improve our performance beyond what we would have assumed in an actuarial best estimate," he says.
"So [it comes down to] improved claims performance in particular and [a change in] risk mix versus what the actuaries were expecting."
Releases to fall
Reserve releases are expected to drop over the coming years, and Reizenstein says this will be offset by better current-year underwriting performance.
"We have a high level of confidence that we are doing this right and can afford to put a little less margin on top of what our actuaries put on," he adds.
Ancillary income from premium finance and add-on products has been another main source of profit for the insurers analysed, with instalment income and complementary products accounting for 20% of profits in 2014.
Vulnerable lines
Shore Capital analyst Eamonn Flanagan said in a research note that reliance on these products should concern the industry.
"The key issue for us remains the group's reliance on instalment income and other ancillary income," he said.
"To us these lines are vulnerable to regulatory scrutiny from the FCA review of add-ons, especially given the margins earned on such products."
But after announcing the insurer's 2014 financial results, Admiral chief financial officer Geraint Jones said the insurer was not dependent on one single revenue stream from ancillary products.
"There is not a particular reliance on any individual source of [ancillary] revenue," he said. "The FCA is doing a study into add-ons and we are participating in that. We expect that to lead to additional disclosure on our website, which we are obviously happy to do, and we don't expect any significant changes in that revenue stream."
Meanwhile, Esure says it expects revenue from ancillary products to continue to play a key part in its performance.
"These products are relatively low value compared to most products in the market and have exceptionally high utility when needed," an Esure spokesman says. "We are selling good products compliantly and we don't anticipate that changing in the near future."