Judging whether Japanese life and non-life insurers are still hungry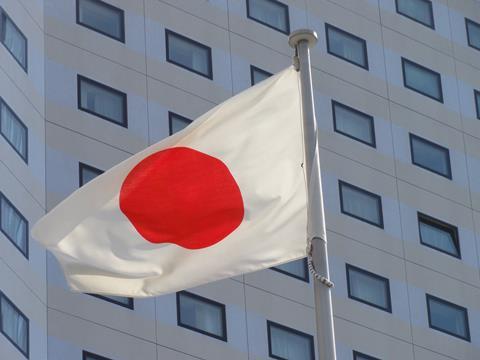 In the past, Japanese insurers have been largely insular in their appetites for mergers and acquisitions (M&As).
But that has changed following a series of tentative but successful acquisitions outside their homeland in recent years, and Japanese insurers are increasingly hungry for overseas merger deals.
In June Fitch Ratings put out a note that said the strong Japanese interest in overseas M&A was set to continue.
So where are Japanese insurers looking for M&A deals, why, and how far will this trend go?
The interest began five or six years ago when the Japanese insurance market matured and growth opportunities dried up, according to Fitch Ratings associate director Akane Nishizaki.
Driven by the search for yield, Japanese insurers began by looking to the rest of Asia for growth opportunities, including M&A, due to closer cultural similarities.
But the Asia market is still small, so Japanese insurers got bolder and expanded their interest to the US and Europe. Now, they are an established and growing presence.
Nishizaki said: "The M&A activity a few years ago were more concentrated on Asia, but because some Japanese companies did deals in Australia or the US, for example Tokio Marine and HCC, Japanese insurers started to think 'okay, maybe we can expand in the US and Europe'.
"I think in the past they thought the US and London markets might be too much for them, but now we see some successful M&A contributing to Japanese insurers. They are now more comfortable looking at these markets."
Japanese insurers' overseas M&A interest is driven by a search for yield, according to Sidley Austin partner Sean Keyvan.
So if the returns available in emerging markets such as the Middle East and Latin America are greater than those found in the west, why don't Japanese insurers look to emerging markets instead?
"The Japanese are more conservative generally," Keyvan explained. "So the US and Europe are places where they can get higher yield without taking on the type of risk you would take going into an emerging market."
Nishizaki says: "Both life and non-life insurers are looking for M&A opportunities globally."
The result has been a spate of megadeals.
In June, Japan's biggest non-life insurer, Tokio Marine, announced it would buy HCC Insurance for $7.5bn, the biggest M&A deal of any Japanese firm so far in 2015.
Tokio Marine chief executive Tsuyoshi Nagano said that his firm was interested in yet more acquisitions, and earmarked America as ripe for these deals.
Tokio Marine has form when it comes to enormous international acquisitions. In 2007 it bought Lloyd's insurer Kiln for $671m, in 2008 it bought US insurer Philadelphia Consolidated for $4.7 bn in 2008 and in 2011 it bought US insurer Delphi for $2.7bn.
Another notable deal closed last year when Sompo Japan finished buying Lloyd's insurer Canopius for $968m.
It is clear that the flavour of the month for non-life Japanese insurers is Western specialty firms. The common strategy is to buy up specialty insurers to acquire skills in underwriting new lines that can also be used to expand insurance cover in Japan.
According to Nishizaki, his diversification is particularly important for the Japanese non-life insurers, who are heavily dependent on Japanese catastrophe risk and are keen to offset this riskHe said: "They want to diversify, and specialty is one area they believe they can expand into."
Japanese insurers have also built a reputation of being prepared to pay high prices for acquisitions.
"They are willing to pay a premium, and they have paid enormous premiums for some of the targets they've gone after, relative to what the market is, Keyvan said.
"A lot of US and European investors are afraid of Japanese, and maybe even Chinese, investors being involved in a process, because they are afraid they may not be able to compete on price."
So the next question is: what is the future scale of this Japanese interest in overseas M&A? A decline in the value of the yen since 2012 has seen overall M&A deal volumes drop. Could the current incredible interest dry up?
Not according to Nishizaki. She gave the example of Nippon Life, which announced a plan in June to spend up to $12.4bn on acquisitions over the next decade.
The Japanese insurance market overall shares this thirst for mergers, she said: "So they are very keen, they are aggressively looking for M&A opportunities."
So with this interest in overseas insurance M&A showing no signs of dying, the Western insurance markets can expect to see far more megadeals and interest from deal-hungry Japanese insurers.