Willis global head of placement, Alastair Swift, argues deal will be good for the London market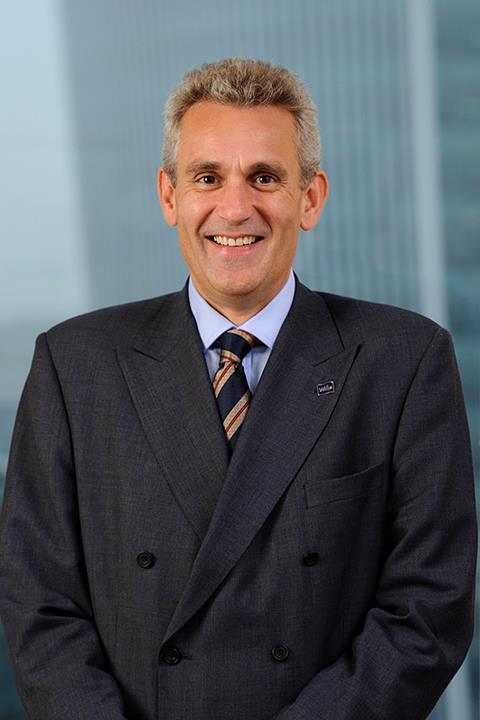 Few things in the history of the London market have been more controversial than the 'follow the leader' subscription deals put together by Aon and, now, Willis.
There are fears it will squeeze out smaller underwriters and erode the credibility of the London market.
But speaking to GR's sister title Insurance Times, Alastair Swift (pictured), the man leading Willis's Global 360 placement, argues that the megabroker's deal will be good for the London market.
Firstly, he says bringing new capital to the table for its subscription corporate specialty risks is good for its clients.
"We operate a subscription market place in a terribly inefficient manner," Swift, global head of placement, says. "You could have 25 different markets on a subscription placement and be in a position where you have to negotiate with all of them on a claim."
In contrast, Global 360 will sign up capacity providers that "genuinely do follow that lead insurers, contractually," Swift says.
It will start with seven facilities across subscription business on aviation, space, construction, property & casualty, marine, energy and facultative reinsurance in Lloyd's and the London market, which each capacity provider choosing which of those lines they're interested in.
The three providers Willis has said are interested – Berkshire Hathaway, People's Insurance Company of China (PICC) and Hiscox – would between them subscribe to up to 10% in those categories.
More competition for Willis rivals
"For those people that are just providing capacity and are follow markets, they're potentially going to have more competition in that space," says Swift.
Swift believes there is little difference between those follow markets and sweeping follow agreements like Global 360. "Those markets which follow lead terms and conditions at the moment are absolutely taking advantage of the value proposition the lead market brings to the table. To think they don't take advantage is probably slightly naive," he says.
"What value are they [follow markets] providing to our clients at the moment other than capacity?"
The stiffened competition, Swift says, will force those underwriters to come up with something more enticing. Something his clients want but can't buy, for example.
"One of the critical things I hope these types of facilities in general cause us to expand the scope of risk we're looking at. There are non-traditional risks where we don't have enough capacity at the moment."
Risks currently insured by the state is top of Swift's list. If the Terrorism Risk Insurance Act (Tria) is not extended after 31 December 2014, for example, Willis won't be able to find cover for all its clients. "We don't have a market place yet with the ability to take on the total value at risk that space," Swift says.
Swift also points out that Global 360 is open to anyone, including traditional insurers. And he doesn't want to grow it to any more than 20-25% of the premium Willis places.
"We're keen to make sure the market dynamics are maintained and the resilience of the marketplace is still there, whilst bringing in some competition so that there's innovation," he says.
"If you got to the point where you had one lead market write a 20% line and then, boom in came the 80%, you would really upset the dynamic of the market."
360 deal not yet complete
But that 20-25% is still some way off. It took 18 months for Willis to announce support from Berkshire Hathaway, PICC and Hiscox. Of those, Hiscox hasn't actually signed anything yet – and Willis will not confirm if the other two have either.
Swift says it's taken so long to get this far because he wanted to get the structures right. The plural here is important, and the three interested capacity providers represent different paths which can be replicated.
"We want to be far more flexible on the structures that we've put in place to attract capital for our clients and still allow our clients the choice as to whether this is something they want to pursue or not," says Swift.
In the case of PICC, it's helping a new market enter the insurance market in London. Others in Asian or Middle East market looking to deploy capital into London could follow that route.
Then there are reinsurance capacity providers who want to move into the insurance space because they're not able to deploy all their capital in a reinsurance world (Berkshire Hathaway).
In the case of Hiscox, a respected Lloyd's syndicate operator, the attraction, Swift says, is spreading into other classes of risks.
Of the seven areas covered by Global 360, Hiscox is most interested in marine, aviation and space.
The Hiscox view
"It gives us access to business that Willis brings to Lloyd's that we wouldn't otherwise see. We're already involved in a lot of policies that Willis places in Lloyd's but by no means do we see everything," says Hiscox chief operating officer Sasa Brcerevic.
What it's not interested in is a "blind follow" agreement, like Berkshire Hathaway agreed with Aon. It will look at each risk before deciding if it wants to subscribe, the same as it would in an open market."
We will be looking at every single one and have an ultimate call as to whether we take it on or not. We would never engage if it didn't allow us to maintain full underwriting integrity," says Brcerevic.
Brcerevic hopes it will take "weeks not months" to thrash out the details but stresses the final stages of discussions are "not a formality".
Nor is it a game changer for Hiscox. "It will be a marginal incremental premium in each of those lines," he says.
And what of commissions? Willis is remunerated in the normal way, either a fee from its client or a commission from each of the markets that subscribe to the risk, in which case they follow the level agreed with the lead underwriter.
In addition, Willis will be paid for services to Global 360 carriers and as usual disclose this to client.
"I'm not going to comment on quantum but what's being charged here would be in line with other facilities we currently have," says Swift.
He says the fees insurers pay are in exchange for a "considerable set of services" covering data collection and analytics – "basically the full service without actually underwriting risk".
But that's not the first thing Hiscox mention when asked why they think it's worth it. "There's a certain saving for us in that we're presented with a large book of business that we'd have to pay people to look for," says Brcerevic.
This, Swift says, is nothing new. "There's no clever remuneration model we've invented off the back of this.
"And frankly from a regulatory perspective you wouldn't want to be trying to recreate the wheel."
Corporate clients are a savvy bunch and commission disclosures should cover Willis here.
Ultimately Willis thinks it will make money from Global 360 because clients will like it, not from the binder and facilities fees.
Swift says: "The very essence of broking and working for a client and is to create market. That's at the heart of being a broker. By doing this we deliver against that promise."