Alejandro Vaccaro joins as chief executive of Willis's fac reinsurance business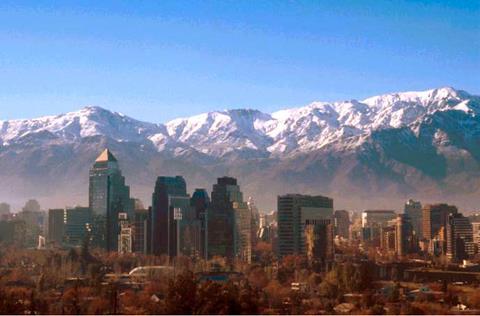 Willis has appointed Alejandro Vaccaro as chief executive of facultative reinsurance operations in Chile.
Vaccaro joined Willis from Aon Benfield where he was the director of corporate facultative reinsurance division. Vaccaro will be based in Santiago.
The announcement follows the appointment of Antonio Tosti as chief executive officer of Willis Latin American Reinsurance business. Tosti will be relocated to Rio de Janeiro in November.
Tosti said: "In keeping with our intention to continue to build the strength of this important business, I am very pleased to announce this significant addition to our Chilean operation. Alejandro is a highly experienced, accomplished and knowledgeable facultative reinsurance broker.
"This is a time of intense development and opportunity in the Chilean market, driven by current and future investments in the country and its industry. As one of the most seismically active countries in the world, Chile's catastrophe exposures are considerable, and reinsurance offers risk management solutions to help mitigate these risks. 95% of the losses following the 2010 Chilean earthquake, which cost the industry an estimated US$8.5 billion, were covered by reinsurance companies. The opportunities for our business, and the necessity for our clients in the region to have access to the best possible solutions we can offer them is clear."
Faber Global chief executive Jason Howard said: "There is huge opportunity in the facultative reinsurance market in Chile. The country has seen enormous infrastructure growth, and particular growth in the construction industry, which represents a key market for facultative reinsurers."
"Chile is the most mature insurance market in the Latin American region. Direct written premiums in Chile are predicted to rise 30% in the next three years which will result in significant facultative opportunities. I'm delighted to welcome Alejandro to Willis. He is a well-regarded expert in his field, knows the local market and understands how best to serve the needs of our clients there."