ABI and government to set up flood pool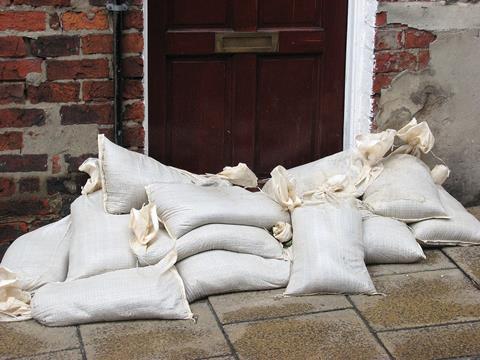 Willis Re has welcomed the announcement the government and the Association of British Insurers (ABI) deal to guarantee the future of UK flood insurance for properties.
The two sides signed a memorandum of understanding to set up a new flood insurance scheme, called Flood Re.
Wills Re head of UK reinsurance Robert Rogers said: "The key point is that flood coverage will be widely available and affordable for the vast majority of households. Willis Re also believes that the proposed pool will not impose a significant administrative burden on insurance businesses nor undermine the commercial environment, which will therefore continue to compete to best underwrite the flood risk."
Willis Re executive director of UK catastrophe modelling Tim Edwards said: "Many of our UK insurance clients have invested significantly in technology to underwrite and manage flood risk. Post the summer of 2015 the market place will continue to be competitive and investments in flood underwriting will continue to be valuable in helping clients manage their flood risk."
Five need-to-know Flood Re facts
1. What is Flood Re?
Flood Re is a not-for-profit fund that will be run by the ABI to cover the cost of flood claims from high-risk homes and businesses. The model is designed to deal with the predicted level of flooding in 99.5% of years, and the UK government will pay out for exceptional losses. The scheme should be running by summer 2015.
2. How is it funded?
To fund this, a new industry-backed levy will enable insurance companies to cover those at most risk of flooding. All UK household insurers will have to pay into this pool, creating a fund that can be used to pay claims for people in high-risk homes.
3. What will the cost be?
The pool will charge member insurers an annual charge of $273.9m (£180m), which will be passed on in levies on household premiums of £10.50 on average.
4. What is the current UK flood insurance arrangement?
Flood insurance is provided under a deal called the Statement of Principles on flood insurance. This stipulated that insurers would provide affordable flood insurance for homes and small businesses, provided that the government spent money on flood defences to lower the overall risk. This arrangement ended this month, because neither insurers nor the government wanted to renew the contract.
5. What will happen between now and the launch date?
The government and the ABI are working out the fine detail of the project, including sorting out "governance" issues. Insurers will continue to offer flood insurance in the UK under the current statement of principles deal.