The new hire has a background in banking and has served on various fintech boards
Willis Towers Watson (WTW) has hired former Lloyd's of London chief digital officer Louise Smith, to help the broker fast track its digital trading capability.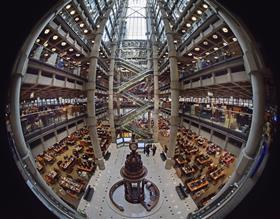 In her new role, Smith will work in WTW's insurance consulting and technology business, leading the unit's commercial lines data strategy.
For the past two years, Smith has worked as Lloyd's of London's first chief digital officer. Here, she was responsible for delivering the market's digital ambitions and contributing to its strategy for a data-enabled, digital insurance marketplace.
It was initially announced in September 2021 that Smith would leave Lloyd's, in conjunction with the marketplace implementing a strategic replan as part of its Blueprint Two initiative.
Tasha Pettet, WTW's director of digital underwriting, insurance consulting and technology, said: "WTW has an established track record of leading the market through digital change in pricing and underwriting.
"There has been a marked increase in the pace and appetite of digitalisation throughout the commercial lines insurance market during the pandemic, with digital trading becoming the top priority on our clients' agenda. I am delighted that Smith has joined WTW at this exciting stage of our development."
Moving digital adoption forward
Smith also currently serves on the board of independent, non-profit membership organisation Innovate Finance.
Prior to her tenure at Lloyd's, Smith spent eight years at RBS, which included NatWest. In this role, she spearheaded the digitisation of the bank's personal and business banking operations through partnering with the fintech community.
Smith said: "It is an exciting time to join WTW and continue the shift to digital trading across the market.
"Our investments in broking technology and risk and analytics will help the industry learn from experience and move digital adoption forward for the good of all stakeholders."
Smith has also worked at Tech Nation, HM Treasury as a HMT fintech envoy and as a board member of Fintech Scotland.