Europe chief David Watson explains the rationale behind the reinsurer's new Dubai office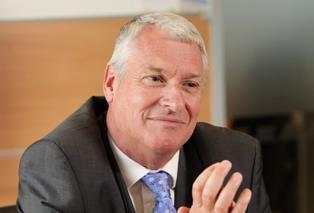 XL Re's Europe chief executive David Watson sees the growing appetite of Middle East insurers to retain more risk as a "good opportunity" for the reinsurer.
Watson's comments come as XL Re last week announced the establishment of an office in the Dubai International Financial Centre (DIFC).
"We have noticed that [across the Middle East] there is now a greater regulatory focus meaning that companies are having to put in more capital to support the business and as a result retain more that risk," said Watson (pictured).
For a number of years, local insurers have relied heavily on reinsurance to reduce volatility in their portfolios. One of the factors behind this is the soft market and the desire by local reinsurance players to grow their businesses at all costs. However, recent regulatory changes including mandatory cession rates mean that local insurers are starting to operate as risk takers rather than risk fronters.
"We are excited by this as it gives us the opportunity to sell more sophisticated products. We are in a position to offer them different options which will allow them to protect their balance sheets and their business.
"There remains a strong reinsurance purchasing culture among local cedants with large property, industrial and energy exposures in the MENA region as well as growing opportunities in the casualty and specialty sectors, said Watson.
Watson stated that the driving force behind the decision to set up in the DIFC was that it was one of the only region's that XL Re did not have a local presence.
"We are in the US, Bermuda, Europe, Latin America and Asia. The one place we weren't was in the Middle East and Africa so we took the decision two years ago to explore setting up a regional hub and the most obvious place was Dubai.
"The DIFC is an established location with an established regulatory environment. The DIFC have been very helpful providing us with accommodation and the DFSA (Dubai Financial Services Authority) is a very good regulator," said Watson.
The new office will be headed by Mohamad Alali who joins from Willis. Alali will be supported by property fac underwriter Iman Hamadouche who arrives from Aon Benfield.