Robinson and Magnan take up new roles at software firm Xuber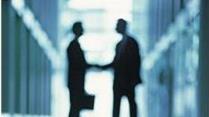 Xuber has appointed two members to its US team.
Craig Robinson has been named head of business development, North America, while Luke Magnan joins as solution architect, North America.
Xuber head of business development and specialist commercial Richard Clark said: "The US plays a huge part in our global expansion, and we are pleased to welcome Craig and Luke to the ever-growing Xuber team."
Robinson's responsibilities include pre-sales, partner relationships and product development support.
Magnan, formerly with Insurity, will design the shape of Xuber's software solutions and work with customers.
Xuber US head Mike Kulp said: "Adding experts like Craig and Luke to our business development team in the US will help us serve our customers at every decision-making step."