UK chief exec adds that the insurer has yet to see the 'benefits' of the OIC portal coming through following its launch in May
Insurer Zurich believes it has been "at the forefront" of dealing with the backlog of Covid-linked business interruption (BI) claims following the Supreme Court's January ruling, working "very proactively with customers and brokers", according to Tim Bailey, UK chief executive of Zurich Insurance.
Speaking to Insurance Times following the publication of Zurich's 2021 half year financial results, Bailey explained: "We're progressing well with working through all the business interruption claims.
"Obviously a number of them are quite complex, particularly with the larger customers and will take some time to finalise until we're really through the pandemic, but [Zurich is] progressing very well with that.
"We saw the peak of claims last year and reserved [for this] last year - we've seen very little in the way of new claims this year, except for life insurance claims.
"We're working through very proactively with customers and brokers to manage [BI] claims. I think we've been at the forefront of that over the last 18 months or so and continue to work through that."
Bailey emphasised that "very few" BI claims are "coming through on the [property and casualty] side" this year, meaning that the "focus is really on working with our customers and brokers to manage those existing claims".
Last year, Zuirch reported a £35m loss within its property and casualty (P&C) book at the end of H1 due to the impact of the Covid-19 pandemic. This year, however, the business reported an operating profit of £230m for the first six months.
"The primary impact on our results last year for the first half was Covid-related claims, so that was the primary impact in 2020," Bailey said.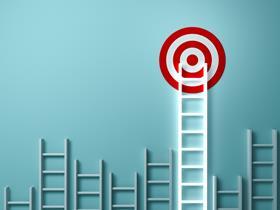 "What we see with the profitability in the first half of this year is actually very strong underlying profitability supported as well by relatively benign weather experience and actually, that profitability compares favourably to what we saw in 2019, for example."
Zurich was one of the eight insurers involved in the initial BI test case that was heard virtually by the High Court last summer. Following the court's subsequent ruling in September 2020, Zurich declined to appeal the decision alongside Ecclesiastical. The remaining insurers appealed the High Court judgment and the case progressed to the Supreme Court.
Reaping benefits?
The FCA's incoming general insurance pricing reforms are also on Bailey's radar, although he concedes that personal lines is "a smaller part of our business compared to some of our peers".
Despite this, he believes the changes will be "easier to implement for us operationally" because of the steps the business has taken in recent years to improve its efficiency, for example around digitisation.
"That's not to underplay the fact that it is quite a complex operational change – probably it's not as significant for us, but we're making good progress working through that and we're well prepared for the changes coming into effect," Bailey explained.
"We feel we're in a very good position from that perspective, but clearly it is quite operationally complex and it's taken quite a lot of working through."
The introduction of the Motor Insurers' Bureau and the Ministry of Justice's Official Injury Claim portal has been another recent industry innovation – Bailey added that it is still "early days" since the portal's launch at the end of May.
He continued: "We're yet to really see a clear trend of the way things will work.
"There may well be that actually we're seeing some degree of backlog in claims in that space at the moment. I think it's too early to call.
"It's probably fair to say that I don't think we're yet seeing perhaps the benefits come through from those changes which we might have hoped to see, but it is very early days."
In terms of broader claims trends, Bailey opted to play his cards close to his chest, explaining that he "wouldn't want to predict too many things". He did note, however, potential supply chain issues having a consequential affect on claims inflation.