Swiss Financial Market Supervisory Authority finishes two investigations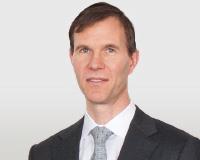 Two independent investigations following the suicide of Zurich's former chief financial officer Pierre Wauthier have found no sign that he was subjected to any undue or inappropriate pressure.
After the death of Wauthier, the Swiss Financial Market Supervisory Authority began two investigations, the first to determine whether Wauthier had been subjected to any "undue pressure".
The second was to review if the financial figures had been appropriately presented, which the findings of the report confirmed was appropriate.
The investigation into "undue pressure" involved evaluating numerous documents and correspondence, and questioning individuals who worked with Wauthier.
Zurich chairman Tom de Swaan said: "We are still deeply saddened by the loss of Pierre Wauthier and we are unable to explain the motivation behind his tragic decision.
"Fostering our corporate culture, values and mutual respect is engrained in our organisation at all levels, and the board of directors and management are fully committed to continuously promote these principles."