CIO Barry Perkins to cover COO duties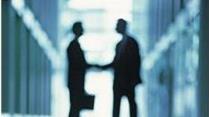 Zurich UKGI chief operating officer (COO) Claudio Gienal has been appointed chief executive of global life in Switzerland.
He will move to the new role in January. UKGI chief information officer (CIO) Barry Perkins will take on COO responsibilities alongside his existing role while Zurich hunts for Gienal's replacement.
Gienal has been Zurich's UK GI chief operating officer for nearly three years. He was previously head of operational transformation in group operations.
Zurich UKGI chief executive Steve Lewis said: "Claudio has made a clear and positive impact on our operations and future direction of the UK business.
"While he will be missed, he leaves us in good shape and I am delighted that he has secured this new and exciting opportunity in the group."