Growth in Sub-Saharan Africa could be an opportunity for Africa Re to climb the reinsurance ranks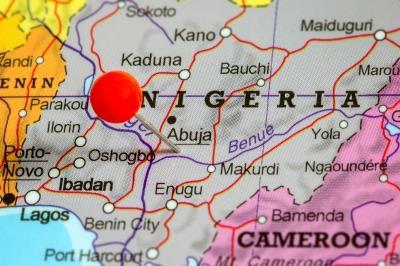 Ghana's vice-president recently told insurers from Africa to seize the opportunities presented by low insurance penetration and develop the sector on the continent.
Speaking at the 37th annual general meeting of the Africa Reinsurance Corporation (Africa Re), held in Accra on 20 June, vice-president Kwesi Bekoe Amissah-Arthur said: "We need to develop both general and life insurance products that can promote our transformational agenda."
According to Axco Insurance Information Services, sub-Saharan Africa has an insurance penetration of 6.41%, however this percentage includes South Africa, which has a notably mature insurance market and a penetration that stands at 12.91%.
In contrast, Nigeria, which now leads the continent in GDP, has an insurance penetration of 0.32%.
The Axco Insurance Information Services research shows that of the eight countries that had more than 2% insurance penetration, only one was not in southern Africa: Kenya, with 2.97%.
Africa Re, established in 1976 in Cameroon, has struggled to reach a critical mass due to the low primary penetration on the continent, writing $670m of reinsurance premiums – $635m of which was non-life. This places them at 46th in a 2014 AM Best ranking of global reinsurance groups by unaffiliated gross premium.
According to AM Best's report on Africa's reinsurance market: "A number of African economies are growing at a much faster rate than the mature counterparts, with drivers such as energy, construction and mining projects fuelling the rise in insurance demand."
Now headquartered in Lagos, Nigeria, Africa Re is well placed to seize the opportunity outlined by Ghana vice-president Amissah-Arthur, with regional offices in Abidjan, Cairo, Casablanca, Nairobi, Ebene (Mauritius), and subsidiaries in Johannesburg (African Reinsurance Corporation (South Africa) Ltd) and Cairo (Africa Retakaful Ltd).