The Apex chief executive talks us through the insurance broker's African and Middle Eastern operations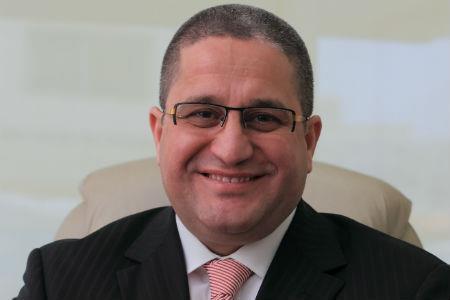 Can you tell us about any new or significant openings that Apex has under development at the moment.
Apex has a number of major steps in the next two to three months, from here until the first quarter of next year. The first one is our Nairobi office which is already rented and furnished and ready to go, we're waiting for regulator's license, we've hired the staff, and hopefully this office will be a major office for the African area. Addis Ababa for example is almost a construction site because of all the construction they have going on. We were very keen on the area and we think that it's a major area to support.
What had attracted you to Nairobi?
What attracted us to the whole sub-Saharan Africa is the quality of the people, they are full of knowledge, full of heart, they're very honest, and very straightforward. When it comes, nothing is straightforward, so we love that aspect about Africa. The door is open to all in Africa and we feel welcome.
And Apex also operates in Lagos?
In Lagos we have representation, but not a major one. We're working towards a major one in the future, but we're just testing the waters right now.
We're thinking of Senegal – that will be the next step, going after French-speaking Africa. Also, Senegal isn't saturated like South Africa is; in South Africa there's not much added value for a new broker or an old player. In Senegal, if we are able to bring in the knowledge, and the Apex way of working, we will be an added value to the country and to the area.
How important is it to cultivate local talent when you do go into a new region?
Our model and our principle is if we find the right talent in any country, we go after it and we open an office there. If we don't find the talent we don't open an office. It's not about the knowledge, it's about the qualities of the person. We can always train them when it comes to insurance and reinsurance, but we cannot train personality and values and principle. Either you have it or you don't, if we find the right person that has the principal and values that we achieve and we have at Apex, we go after them and make them a part of the Apex family.
Will apex be placing roots in Dubai?
Dubai is the model of choice right now. It's the marketing stamp that everybody wants to be in that place; opening a Dubai office is the next step to taking Apex to the next level. We went after Dubai and opened in the jewel of Dubai – the DIFC. We're in the final negotiation of renting a major office there with a training facility in order to carry the Apex model in Dubai. It will be an office to run the Asian market, the African market, and Turkey
But not MENA?
Middle East has already been done and North Africa out of Jordan, so really Dubai is not going to add much value to those areas. Due to where Dubai is located and their regulatory logistic set up, it would help to run Asia and Africa out of Dubai.
It's a true hub. Expecially when it comes to logistics, you could just hop on a plan to anywhere in the world out of Dubai easily, especially for Asia and Africa.
Plus their tax system is very well organised, you know what you're getting when you're a registered office. They're doing a fantastic job.