First quarterly profit posted by the firm this year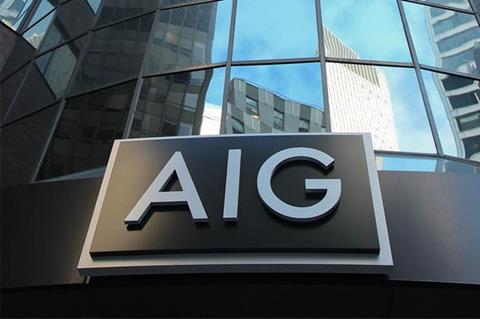 Shares in American International Group (AIG) dropped yesterday (3 November) 4.7% despite the giant US insurer announcing a return to profitability in its third quarter results.
AIG reported quarter net income of $462m compared with a net loss of $231m in the same period of 2013. However, those profits were lower than expected and the firm's shares fell to $57.35 in trading in New York on Thursday.
The result, which was the first quarterly profit posted by AIG this year, comes as the firm continues a programme of selling assets and cutting jobs. The programme is part of a plan to return $25bn to shareholders over two years and placate activist investors Carl Icahn and John Paulson, who won representation to AIG's board this year.
"We continue to execute on the strategic initiatives announced in January. The strategic divestitures that we announced this quarter, our portfolio management decisions, actions to run-off the legacy portfolio and capital allocation all exemplify our guiding principle of building economic value," said Peter Hancock, AIG's President and Chief Executive Officer. "We are successfully shaping and sculpting our company to be a leaner and more focused insurer. We remain committed to our 2017 financial targets, are ahead of plan in expense management, and continue to target a 6-point reduction in our commercial accident year loss ratio, as adjusted, despite volatile quarterly results."
Third-quarter results also included more than $500m in capital losses, largely tied to currency fluctuations such as the decline in the pound after UK voters chose to leave the EU.
The firm's commercial insurance unit reported its operating income rose 23% to $729m as investment results improved. However, the unit's combined ratio increased by 3% to 105.3% as losses due to catastrophes almost tripled to $253m.
Net investment income rose 18% to $3.78bn and hedge funds contributed $214m , compared with a loss of $324m a year earlier.