The event, held in London, highlighted important aspects of the current cyber risk market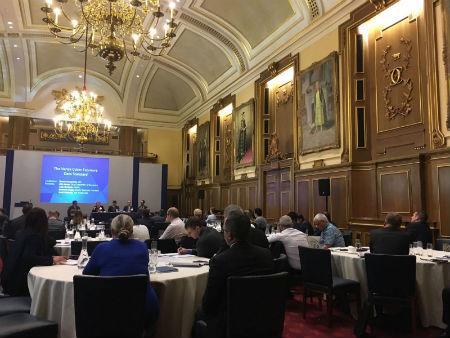 "Business interruption hasn't been a big deal yet, but we believe it could be the hurricane Andrew of cyber", said AIR Worldwide assistant vice president and principal scientist Scott Stransky at the AIR Cyber Risk Event held this week in the context of the Verisk Risk Symposium 2016.
The AIR expert said that business interruption has the potential to be "the thing that is going to change the way people look at cyber risk".
In addition to this, Stransky also highlighted that "many reports are saying that by 2025 the cyber insurance market will be easily $20bn, and it could even be more".
The Verisk Risk Symposium, held in London for the fourth consecutive year, brought together experts, leading executives and decision makers in a full day event dedicated to risk management in the London and European markets.
Airmic technical director Julia Graham, who was also at the event, opened her presentation by stating that, according to this year's Airmic member survey, cyber is the biggest area of concern, having occupied the first two slots of the ranking for the first time ever.