For the industry, driverless cars present both challenges and opportunities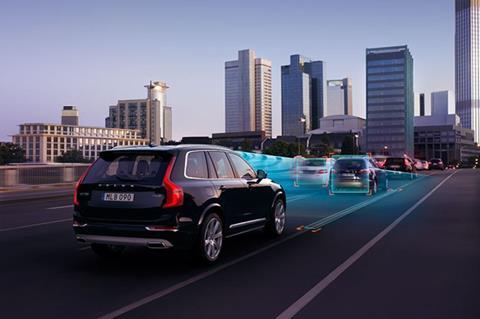 Cars using Volkswagen's remote keyless entry systems are vulnerable to theft, by hackers using cheap and accessible equipment, according to a recent research.
As reported by the British newspaper The Guardian, and even though this vulnerability was found not in the current generation of cars but in an older one, the issue nailed one of the most pressing concerns when it comes to autonomous cars or, even closer to the present reality, cars with autonomous features.
"Autonomous technologies are connected and interact with each other, and send data back to the manufacturer, who can send software updates that can be done immediately", explained to Global Reinsurance Weightmans law firm associate solicitor Kurt Rowe.
"These are all great things, and as the levels of autonomy increase, there will be a greater need for these vehicles to interact with external forces, such as street furniture, other cars and road infrastructure, as well as with our own smartphones, but this will mean that they will have access to a huge amount of personal data" and, in consequence, "whenever you have a situation where you have a digital exchange of information, there is always a risk of some sort of cyber-attack."
On that line, "cybersecurity is the biggest concern for companies evaluating risk in the nascent self-driving vehicle industry", revealed a survey conducted by Munich Re among corporate risk managers.
For the (re)insurance industry, this means as much as challenge as an opportunity, especially taking into account the fact that, according to Swiss Re, "in the 14 biggest car markets, premiums could fall by as much as $20bn by 2020".
Moreover, a recent Aon publication on Risk & Innovation points out that "insurers will need to step in to cover new areas of risk not previously associated with the automotive sector, notably cyber risk".
It is estimated that by 2025 the cyber insurance market will be a $20bn one. Could automated car cybersecurity make it even bigger?
As the Aon report highlights, "new threats also mean new revenue streams", so there is a lot of room for companies that look into the future to grow and expand together with the ever-evolving scenario of autonomous technologies.
Global Reinsurance will be holding a Breakfast briefing entitled "Innovation in the London Market" on 22 September in London. Click here to find out more and register.