David Ross to become Towergate chief executive early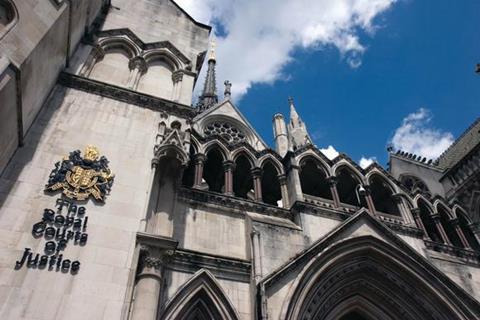 The sum of £20m will be paid to Arthur J Gallagher to settle the firm's high-profile lawsuit against David Ross, Mark Mugge and Christopher Keey.
The settlement, of which Towergate will pay £8m and Towergate's main shareholder Highbridge will pay £12m, will bring the long-running court battle to an end, writes GR's sister title Insurance Times. The trial was due to take place in February 2016.
As a result of the settlement, Ross will become Towergate's chief executive on 2 November this year instead of his previous expected arrival date of early 2016.
It also means that Adrian Brown, who was also due to join Towergate in early 2016, will now join on 14 September this year. Brown will initially serve as interim chief executive, replacing current interim boss Scott Egan, who is heading to RSA to become group chief financial officer.
After Ross's arrival, Brown will become Towergate's chief operating officer. Mark Mugge, who currently has the dual role of chief financial officer and chief operating officer at Towergate, will then continue as chief financial officer.
The settlement sum will be paid to Gallagher in two tranches: £10m now, and £10m in April next year. Towergate will pay £4m in each of the two tranches, and Highbridge will pay £6m. Towergate will also pay an estimated £1.3m of legal fees in relation to the settlement.
Gallagher sued former Gallagher International chief executive Ross, former Gallagher International chief financial officer Mugge and mergers and acquisitions adviser Keey in March this year.
The broker accused the trio of orchestrating a team move from Gallagher to Towergate. The team included Brown, who had joined Gallagher as executive chairman of underwriting and distribution in September 2014.
Gallagher also accused the three men of diverting acquisition opportunities from Gallagher, including potential deals for Towergate and motor broker Autonet.
The trio denied the accusations, and both Ross and Mugge counter-sued, alleging that Gallagher had spied on them, which Gallagher denied.
Gallagher said in a statement:"The parties can confirm that the High Court proceedings initiated in March 2015 by Arthur J. Gallagher in respect of David Ross and others have been settled. In exchange for a payment to Gallagher of £10 million due August 2015 and £10 million due April 2016, all legal action relating to this matter will cease.
"As part of the settlement, Gallagher has agreed to the early release of David Ross, effective 1 November 2015, and Adrian Brown and Sarah Dalgarno, effective 2 September 2015. The parties will not be providing further details on these matters."
Towergate chairman John Tiner added: "I am very pleased that a settlement has been agreed between a number of incoming executives and Gallagher, bringing much needed clarity to the management of the Towergate business.
"With all of these appointments alongside our existing leaders we will have an outstanding executive team, whom I am confident will lead the business to sustained success in the future."