Chief executive says the changes are 'the next step along the road' following the insurer's acquisitions of LV= and Legal and General
Allianz Holdings has today (14 July 2021) confirmed it has restructured its operations to create distinct commercial and personal lines businesses, to be led by newly appointed chief executives Simon McGinn and Steve Treloar respectively.
The freshly formed Allianz Personal business will bring together LV='s retail business, LV= Broker, Legal and General GI, Petplan, Home and Legacy and Allianz Musical Insurance to create what Allianz Holdings chief executive Jon Dye described as "a very substantial personal lines business" that is "brilliantly positioned in the market" and will "trade forward very strongly".
Led by LV= General Insurance (LV=GI) boss Steve Treloar, now also chief executive of Allianz Personal, the newly combined personal lines business expects to handle gross written premiums (GWP) of £2.6bn for 8.5 million customers, as well as employ around 5,000 employees.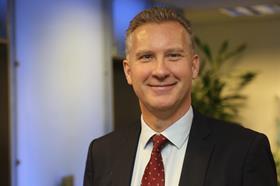 Treloar's senior team will include LV= Retail managing director Heather Smith, Mike Crane as managing director of LV= Broker and chief executive of Legal and General GI, as well as Kieran O'Keeffe, promoted from chief risk officer for LV=GI to managing director of specialty, leading the Petplan, Home and Legacy and Allianz Musical Insurance businesses.
Allianz Commercial, on the other hand, comprises of Allianz's Mid-Corp Commercial, Engineering, Construction and Power, SME and Legal Protection businesses, led by new chief executive Simon McGinn.
He will be supported by chief claims officer Graham Gibson, chief underwriting officer Catherine Dixon and chief distribution and regions officer Nick Hobbs.
Gaby Tischler and Helen Bryant will continue in their roles as director, market management and strategy and director, digital trading respectively. A new director of pricing and data role has also been created, with recruitment underway.
Dye added that Allianz Commercial has been set "up in a particular way, which we believe is the best way to face into that market".
Both Allianz Personal and Allianz Commercial "will be supported by shared services for finance and risk alongside what we already do in HR and operations", Dye continued.
In terms of the drivers behind the restructure, Dye explained that the changes are "a continuation of the story that started very nearly four years ago", when Allianz first joined forces with LV=.
He said: "In that phase, we moved the commercial business across into Allianz, we moved the car and home business across into LV=. And then 18 months ago, we bought the rest of the company, we bought Legal and General GI as well.
"Steve [Treloar] was about halfway through the job of integrating Legal and General GI into LV=, we'd already set up a number of shared services and this announcement that we're making today is really the next step along the road, creating a very clear focus on our business aimed at the personal lines and commercial line segments, where we can see that the trading dynamics are somewhat different.
"We're focusing on those customer segments and using the scale and the knowledge across the group to support that. There are clear differences between commercial and personal trading in the UK market and the new structure will help us build upon the successful propositions already in place.
"Our simplified structure and streamlined, cohesive senior team will enable us to be more agile, responsive and collaborative."
Although today's restructure was not part of Allianz's "master plan right at the very beginning ", Dye said the creation of Allianz Personal and Allianz Commercial "is the next step along that integration path", helping the overall business move "towards what we believe is the right shape to the business facing into the market".
Streamlining senior leaders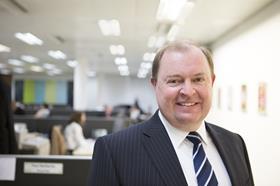 The restructure has also resulted in "streamlining the senior team", confirmed McGinn.
Most notably, Neil Clutterbuck – chief underwriting officer at Allianz Insurance – will be leaving the business after an 18-year tenure, alongside director of broker markets Sarah Mallaby, director of engineering, construction and power Chris Little and Gary Davess, director of speciality and direct.
Their departures are a result of their specific roles no longer existing in the new structure.
However, McGinn emphasised that "there's no further planned redundancies at all" in terms of the wider workforce and that staff exits is not something that will "cascade through the business".
No change for brokers
Both McGinn and Treloar, who will report in to Dye, agreed that the restructure would result in "no change" for brokers when it comes to Allianz's service standards.
However, McGinn believes that brokers are set to benefit from the changes – which are effective immediately – because they "will enable us to make more agile decisions because we will just have a single line of accountability through the distribution side and the underwriting side, which will remove some of the artificial divisions that we had in the previous structure between our respective markets".
He continued: "It will mean quicker decision-making. Equally, I'm hoping it will also be that we are able to bring to market new propositions and to take the opportunities that brokers are able to offer to us just because we're more streamlined."
Although not initially thinking of broker schemes here, McGinn added that he is "not ruling anything out".
"If there's a good opportunity that we can see working with a good broker with a good client base, then we're always open to innovative ways of developing our business and brokers' business together," he said.
In terms of LV= Broker, Treloar added: "It is a £600m business, it is one of the biggest businesses supporting brokers in UK personal lines and I thoroughly expect that to continue.
"The business is really well positioned right now and under Mike's leadership, I expect it to continue to go from strength to strength."
Opportunities ahead
For Treloar and McGinn, Allianz Holdings' restructure signals an exciting time ahead.
Despite not yet having much time to fully plan priorities and agenda items for Allianz Personal, Treloar told Insurance Times that "right now, all I can see is opportunities".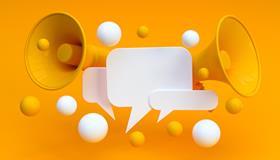 He continued: "What we've really done here is we've brought together a number of really powerful brands and we've also brought together our understanding and knowledge about how they can operate in different channels.
"We now operate across direct, comparison websites, brokers and intermediaries and we obviously also face into consumers here, so there is a very big FCA agenda as well.
"When we bring together the collective value and the strength of our brands and the technical capability of our business to serve customers in those markets, what I will be looking at over the next couple of weeks and months is where do we best deploy those to look to grow the business even further.
"This is definitely setting us up for success and further success from what we've already had."
For McGinn, his initial priority will be "getting the changes understood" internally after a shuffling of reporting lines.
In turn, this will help "remove a lot of our internal bureaucracy, removing some of the coordination meetings that we needed to rely on because now we have singular accountabilities, we can rid ourselves of some of that internal focus and redeploy that externally".
"We didn't have too much of it, but there is a dividend to be had by freeing us of some of those internal coordination meetings," McGinn said.
After achieving this internal understanding, Allianz Commercial will be "really looking at the opportunities that we've got and figuring out which ones we want to go after", McGinn continued.
Additionally, Treloar and McGinn expect to continue working closely together as well.
"We are able to link on those things that make sense - that's where some of our opportunities may well lie," McGinn explained.