Asset management and life business segments spearheaded profits with property remaining strong
Allianz's total revenue growth has increased 9.5%, equalling €34.4bn (£29.4bn) – up from €31.4bn (£26.9bn) last year – leaving the group in "excellent shape" for when Colm Holmes, ex-Aviva chief executive of general insurance, takes over from UK boss Jon Dye at the end of the month (November 2021).
Group operating profit in its Q3 2021 trading update announced yesterday (10 November) increased 11.3% to €3.2bn (£2.7bn), compared to €2.9bn (£2.5bn) in 2020, driven by its asset management and life business segments.
Net income also improved 2.3% totalling €2.1bn (£1.8bn).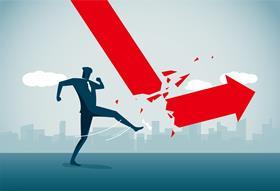 Total revenue via consolidation continued its downward trajectory – dropping a further €200m (£171m) this quarter.
At the end of Q3 2021, Solvency II capitalisation ratio was at 207% - compared to 206% at the end of Q2 2021.
"This was our strongest-ever third quarter. I see this as a confirmation of our ability to serve customers and investors alike", said Allianz SE chief executive Oliver Bӓte.
He continued: "Extreme weather events and rapid macroeconomic shifts highlight the important contribution that insurers and asset managers can make to society; and our solid numbers prove that we can do so with a healthy financial performance".
Allianz SE chief financial officer (CFO) Giulio Terzariol added: "These results demonstrate the good momentum in all our business segments. Our franchise is in an excellent shape.
"I see Allianz as being on track to reach an operating profit at the higher end of our target range".
Terzariol further noted that organic capital generation remained "very strong" at 7% before taxes and dividends.
Chasing targets
For the first nine months of 2021, the combined ratio in the insurer's property and casualty lines improved by 2.1% to 93.9%, compared to 96% in 2020 – despite a 3.7% burden from natural catastrophes.
Furthermore, total revenues for these products increased to €47.7bn (£40.8bn) – up from €46.7bn (£40bn) the previous year.
The rise in its underwriting result was mostly due to negligible Covid-19 related losses and an improved run-off result.
Net income attributable to shareholders increased 38.3% to €6.9bn (£5.9bn) in 9M 2021, driven by operating profit, seeing the insurer's basic earnings per share (EPS) increase 38.8% to €16.64 (£14.24).
The insurer's expected net income for 2021 sits at the higher end of its target range of €12bn (£10.3bn) – plus or minus €1bn.

Click here to take part - all brokers that take part will receive an executive summary of the full report and be entered into a prize draw to win £250 John Lewis vouchers