The ratings will stay under review until the agency evaluates the severity of the situation
Credit rating agency AM Best has placed under review the financial strength rating (FSR) and long-term issuer credit rating of several Russian insurance companies.
This is driven by increased geopolitical, economic and financial systems risk between Russia and Ukraine.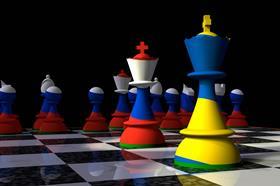 Following a TV address from Russian president Vladimir Putin on 24 February 2022, Russia invaded Ukraine, targeting airports and military headquarters. War planes also bombed major cities in a bid to overthrow Ukraine's democratically elected government.
As Western nations impose sanctions on Russia while it invades Ukraine, AM Best has taken rating actions against insurers that are domiciled and write the majority of their business in the country.
Under review
This includes GIC Perestrakhovanie LLC, Russian Reinsurance Company JSC, the insurance company of Gaz Industry Sogaz and Ingosstrakh Insurance Company PJSC.
The potential balance sheet and operational impacts of AM Best's action includes deterioration in the valuation and credit quality of investments, liquidity constraints, issues recovering from reinsurers, as well as elevated claims costs.
These ratings will remain under review while AM Best evaluates the severity of the impact of international sanctions, imposed in response to the military conflict in Ukraine, on Russia's economy and financial system.