The FCA may have 'unleashed the concept' around fair value, but now firms have to interpret this and embed it within their business practices, which isn't an overnight job
By Editor Katie Scott
Despite the FCA formally outlining the required actions around its general insurance pricing reform in a policy statement published in May, there is still "a lot of work to be done over the next few years to build on the foundations the FCA [has] now laid" as how insurance firms interpret the guidance "is going to be open to discussion", said James Daley, managing director of research agency Fairer Finance.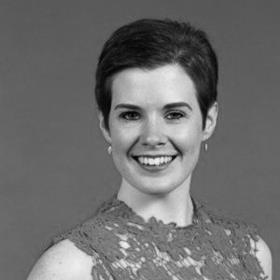 Daley was speaking as part of a webinar hosted by Insurance DataLab this week, which centred around the concept of fair value and the customer experience following the publication of the regulator's General Insurance pricing practices market study report in September 2020. Primarily, this report looked at ways to combat the practice of price walking, where long-standing customers are offered a less competitive premium compared to new customers.
Insurance firms have until the end of the year to fully implement the FCA's proposed adjustments, which Daley believes "is going to be a big change that evolves and grows over the next few years".
He continued: "As a starting point, it feels like the FCA has unleashed the concept, but how you interpret that is going to be open to discussion and I think it's the role of organisations like ours to help firms interpret that and hopefully turn this into something that is really useful and not just another annoying box ticking, compliance check that firms have to go through."
This means there is "a lot of work to be done over the next few years to build on the foundations the FCA [has] now laid", Daley added.
Fellow panellist Ian Hughes, chief executive of Consumer Intelligence, emphasised that the FCA's focus on fair value is "like a fault line running through the industry" that cannot be ignored.
He said: "People have got distracted by general insurance pricing practices and they've missed the fault line. [General insurance pricing practices] is a tsunami, it's huge, it's enormous – there's no doubting the importance of that, but fair value is the fault line that sits underneath it and it's just going to keep on pushing stuff out."
Hughes described the ethos of fair value in insurance as "a major change for the industry" that closely aligns with the FCA's recently published work around consumer duty.
The FCA, therefore, wants "insurers to be customer-centric and to think about consumers in the way they do things. And it's not something that's nice to do or something you put in your business plan – it's what you have to do," Hughes continued.
Creative and clever comms
At the crux of the work around fair value is the need to address the expectation gap – where policyholders and insurers have different perceptions of what cover the purchased policy provides.
This issue gained an incredible amount of attention during the FCA's test case around business interruption insurance, where commercial policyholders and insurers clashed over Covid-related business closure claims.
Daley explained that part of the problem here lies in insurance purchasing journeys focusing too much on getting potential customers over the line quickly, rather than cleverly injecting educational info about the policy terms into the buying process – for example, short videos that play while online payments are being processed.
Considering that insurers speak a lot about the claims journey and paying claims, Daley added that a lightspeed purchasing journey then creates a "mismatch" for customers. For him, insurers need to better build partnerships with consumers around risk.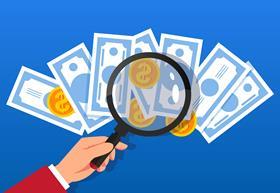 Covéa's head of customer experience Vicki Heslop agreed that customers need more information about their policies upfront rather than when they make a claim – she said this is then too late. "Trust is at a real low point, people don't understand what they're buying," she noted.
Covéa is exploring the use of videos and cartoons, as well as reviewing the reading age and presentation of policy literature to improve accessibility, clarity and transparency. The insurer has also turned to behavioural economics to help inform investigations here, as well as implementing 'Jargon Busting with Juniors' sessions, which look at how easy to understand insurance terminology is.
Gamification could be another tool in insurers' communications arsenal – Daley does not anticipate this approach facing trouble from the FCA, which he described as a "multiheaded monster" that is open to different ways of doing things following its extensive work and "radical" changes around general insurance pricing.
Hughes added: "One of the critical things is the way companies communicate with customers at the point of purchase, at mid-term adjustment, at the point of renewal.
"It's almost like insurers get scared about those communications and how to do that, but actually what you see is when an insurer does that well, they actually get a massive uptick in renewal, they get a massive uptick in a sense of value. There's an enormous dividend there."
Tackling the expectation gap is not just a productive reputational exercise, however. Not embracing transparency within policy documentation is "self-defeating" for insurers when policyholders' complaints are then taken to the Financial Ombudsman Service (FOS), Daley added. If wordings are unclear, the FOS will side with consumers.
"We all agree that consumers want and need fair value from insurance and that the industry has had a bad reputation," Daley continued.
"For me, fair value is about ensuring that customers really understand what they're buying, are being given every chance to understand what their cover includes, what it doesn't include and then what the cost is from other providers for equivalent products."
Daley added that insurers have nothing to be scared about regarding transparency – he encouraged insurance firms to instead embrace it, even if it means highlighting exclusions.
It certainly feels as if a shift has occurred within the insurance industry, to move away from a heavy price focus to instead seek to be more inclusive and understanding of insurance customers, understanding that value can be derived from so much more than just costs – although price will undoubtedly still be a priority for some consumers.
Although momentum is following the fair value train, a change of this size won't happen overnight – hence the regulator listening to industry calls to delay the implementation deadlines. Daley's point about the new requirements evolving in the next few years is an interesting one too, and I know we'll all be watching to see how the changes pan out next year and beyond.
Fair value has the potential to be an incredibly far-reaching concept that will mean a myriad of different things to different organisations and people. Although based on the simple notion of doing the right thing for customers, it will therefore likely raise complexities along the implementation journey that may require further FCA involvement or consideration.