A new report by the Public Accounts Committee recognises that festivals are facing a 'survival threat' without adequate insurance for Covid-linked event cancellation
By Editor Katie Scott
With July just around the corner, many music lovers would typically be coordinating diaries in order to enjoy a succession of festival frivolities and take advantage of the British summer time.
Although many businesses have been able to bounce back following the peak of the Covid-19 pandemic thanks to the security offered by the vaccination roll out programme and prime minister Boris Johnson's lockdown road map, unfortunately the live events and festival industry is not one of the lucky ones.
With events such as Northamptonshire's Shambala Festival and rock event Download Festival cancelled for 2021, all industry eyes have been on the government to see whether they will pick up the Covid-inclusive event cancellation cover hot potato that commercial insurers are refusing to touch.
At the end of May, a report published by the Digital, Culture, Media and Sport (DCMS) committee urged the government to implement a time limited events cancellation insurance scheme in a bid to prevent a "lost summer" for UK-based music festivals.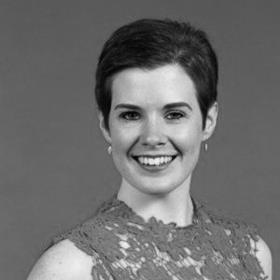 So far, the government has refused to back insurance for events at risk of cancellation due to Covid-19 restrictions and has ruled out offering any support before all restrictions on the road map are lifted.
MPs on the DCMS committee say this would "simply be too late" for festivals attempting to take place this summer and showcases a failure by ministers to accommodate the long lead times involved in delivering large scale events.
Yesterday (23 June 2021), these thoughts were echoed within a report by the Public Accounts Committee, Covid-19: Culture Recovery Fund.
The report reviewed the DCMS's £1.57bn support package introduced last July – this was designed to rescue up to 75% of arts, culture and heritage institutions and organisations at risk of financial ruin following the national lockdown launched in March 2020.
The committee acknowledged that this year, there is a "survival threat" to Britain's summer festivals "without a government-backed insurance indemnity package against the risk of cancellation".
Despite festivals making difficult decisions about whether to risk their survival by going ahead this summer, DCMS has not modelled the cost of underwriting festival indemnity insurance, the report continued.
Meg Hillier MP, chair of the Public Accounts Committee, said: "The pandemic has exposed just how poorly departments across government understand the sectors that they oversee.
"DCMS was clear that it 'would not save every organisation', but we are concerned about the impact of Covid-19 on those organisations vital to the culture sector - sound engineers, lighting and technical support.
"The government must urgently consider support other than cash, such as insurance indemnity, or parts of the sector risk a second summer of forced inactivity with all the devastating consequences to their survival.
"This is a sector famed for making the show go on, no matter what, but it has been hammered by Covid-19 – mostly unable to operate at all for most of the last 15 months.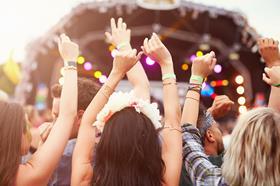 "If the pandemic is allowed to steal a significant part of our creative and cultural sector it will have impoverished us indeed."
To tackle this issue, the committee recommended that "the department should write to us within three months setting out what it intends to do to support those that were under-represented in terms of the funding they received from the Culture Recovery Fund, such as freelancers and festivals".
In three months, however, summer will most definitely be over and many festivals will be clocking up their second year of not hosting their main revenue-making event, mainly because the risk of not having specific insurance for Covid-related cancellations was too great following on from the business interruption (BI) insurance saga.
Brokers have a hard job here – commercial insurers appear to have washed their hands of this type of risk for now and lobbying from the music industry itself seems to be falling on deaf governmental ears, meaning brokers serving clients in this sector may be stuck between a rock and a hard place. They could even end up losing clients as a result if these businesses go bust or if they want to try their luck with another broker promising solutions.
Broking organisations such as Tysers and EC3 Brokers have taken up the mantle to support campaigning efforts, which is really positive. If nothing else, it lends additional weight to lobbying efforts and shows clients that their broker is on their side.
Conversations around a government-backed insurance scheme for live events has been floating around for months now – let's hope the Public Accounts Committee report can help generate some long overdue action and bring some much needed additional support to fruition.