The insurtech's chief executive believes that IoT is the way forward for the insurance industry because the technology is coming of age
Six years ago, it struck Andrew Yeoman that there was an opportunity to give better information to insurers and this is why he made the move into the insurance sector.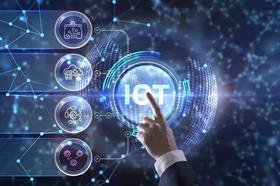 Yeoman, who is now chief executive of Concirrus, comes from a telematics and connected products background - he has spent the last 15 years "connecting up the world's infrastructure", as he puts it.
He tells Insurance Times: "The belief is that the Internet of Things (IoT) is going to fundamentally change the way that insurance works. It's going to allow mass personalisation."
Embracing IoT hasn't always been the industry status quo, however. Yeoman continues: "When we started on this journey a few years ago, the insurance industry gave us a big no. That's why we chose marine – to prove the value that this data could bring."
Fast forward a few years and Concirrus is one of the leading players in the marine insurance market - it has introduced new categories of information and pricing technologies into the sector, which is typically considered a very traditional market.
Now the business has these proof points, Yeoman says Concirrus can act as an advocate for the way IoT can influence the future of insurance.
For example, the insurtech launched its latest IoT platform yesterday (14 September 2021) for the commercial insurance market. Yeoman refers to the new platform as an "advanced toolset" that can take data from any sort of connected device.
This data can then be combined with insurers' own information to create advanced risk models for the industry.
IoT comes of age
According to Yeoman, IoT used to be called telemetry, telematics or remote monitoring. Concirrus previously used the technology in the construction sector, however IoT has also been used to monitor baggage at Heathrow Airport, for example.
The insurtech made its first presentation to the insurance market on IoT back in 2016, but Yeoman says "candidly, we were just too early".
He continues: "We think now IoT is coming of age, but insurers just don't have the back-end infrastructure to take in the data."
For example, Concirrus' marine solution has about four trillion records and gets tens of millions of new readings every single day.
"The diversity and quantity of data that you get exceeds that of the underlying operating platform. IoT allows you to know things that you didn't know - it's a really exciting time for the market," Yeoman adds.
However, he acknowledges that there are risks involved in using IoT because it holds sensitive data. He stresses that the appropriate due diligence needs to be applied.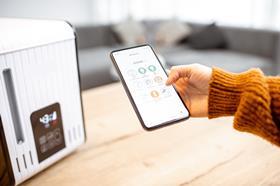 Yeoman additionally believes that the role of brokers could change as a result of increased IoT use.
Previously they were gatekeepers of information, but now that same information is readily available through various means, such as IoT - because of this, brokers will need to focus on offering a value added service instead, he notes.
Geographic growth
For Yeoman, Concirrus' new IoT platform presents important business opportunities for the insurtech as well, enabling it to step onto a more global stage.
Yeoman adds: "We strongly believe that this is a really important foundation to move forward. Being a non-marine opportunity, it has given us the chance to expand into the US and grow the business more widely."
Aligning with this thinking, the company has made a raft of executive hires - including the appointment of US-based Scott McConnell as chief commercial officer, who will lead the future development of the new IoT platform.
Concirrus also opened an office in Singapore earlier this year, as it evaluates entering new geographies.
"We are not seeing any of the US vendors come to the UK as the London market is so nuanced and complicated, so we are really excited about taking the fights to them, as it were," Yeoman continues.
Concirrus' expansion strategy is based on growing across three dimensions – taking on new geographic opportunities, building its technology footprint and developing into different lines of business.