Major catastrophes in Asia Pacific in 2011 are setting the tone for 1 April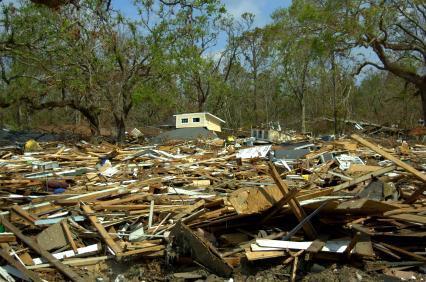 Reinsurance rates are set to rise substantially at the 1 April renewals as the impact of last year's major losses in the Asia Pacific region continues to be felt. Early predictions are for rises of 20-35% on commercial treaties, with higher spikes for individual risks.
The April renewals are key for the Japanese and Korean markets. However, some business in the USA, Australasia and Latin America also renews at that time.
The flood losses in Thailand in the fourth quarter of 2011 have clearly had a dramatic impact on the Japanese market, with net losses in the non-life market much greater than those sustained in the Tohoku earthquake and tsunami loss'

Richard Brindle, Lancashire
For loss-hit accounts in particular, events including the Tohoku earthquake and tsunami on 11 March and the Thai floods in December 2011 are dictating the direction of rates and scope of cover. Reinsurers are pushing for rate increases and where these are not available, offering more restrictive cover.
"Generally the reinsurance market is in a state of flux," says Miller head of facultative reinsurance Mike Papworth. "Now there are definite signs of hardening but it isn't a consistent approach yet. For very specific events like Christchurch or Japan there are upward movements in rates and the market generally accepts it."
"There are also spikes in Thailand but Thailand is still a great unknown," he says. "While we have a vague idea of what the ultimate loss may be, how it ultimately breaks down is still very vague and we still don't really know who is going to pick up the final bill – it could take as long as a year before we have a better idea."
"The effect is that we do have spikes for Thailand, Tokyo and Christchurch but elsewhere it really is bitsy. We're seeing no rate increases in Taiwan, for example. Having said that, from a single-risk perspective we are beginning to see international business come to London that a year ago would not have done. That indicates that the local market is not responding."
Non-traditional solutions
Japanese cedants, which were affected by both events, are in need of new solutions and capacity, according to Bermuda reinsurer Lancashire. It has extended its Accordian sidecar by $75m (£47m) for clients at 1 April.
"The flood losses in Thailand in the fourth quarter of 2011 have clearly had a dramatic impact on the Japanese market, with net losses in the non-life market much greater than those sustained in the Tohoku earthquake and tsunami loss," said Lancashire chief executive Richard Brindle.
In February, Moody's downgraded the ratings of the top three Japanese insurers – Tokio Marine, Mitsui Sumitomo and Sompo Japan – by one notch to reflect the impact of various natural disasters in 2011.
Thailand losses exceed Japan's
"In particular, insurance payments for the damage caused by the floods in Thailand in November 2011 have far exceeded the commercial line losses from the March 11 earthquake and tsunami," Moody's noted.
There are reports of other non-traditional capacity coming into the Japanese market ahead of the renewals to plug gaps in retrocessional programmes. Industry loss warranties are actively trading, and in February Guy Carpenter placed the first Japan earthquake-only catastrophe bond since last year's quake on behalf of the Japanese agriculture mutual federation Zenkyoren.
The Kibou cat bond will provide protection on a parametric basis, using earthquake data gathered from recording stations with protection triggered on a per-occurrence basis.
There are reports of reinsurers pulling back from the Thai market as a result of the flood losses, with claims estimates doubling since December to $15bn-$20bn. However, others – such as Berkshire Hathaway – have seen an opportunity to enter Thailand.
Case-by-case basis
As with the 1 January renewals, Papworth predicts a mixed bag for 1 April, with reinsurance price increases on a case-by-case basis. "They will look at the accounts, see what the size of the loss is, see what the modelled output is and then take a decision – so it can go from 5% to 50% and possibly even more, depending on specific risks."
He is anticipating another long and difficult renewals and notes it is the most uncertain market he has seen in his 25 years in the business.
"There are classic signs of a market in flux – renewals are coming in late and negotiations are lengthier. Everyone is using models (reinsurers no longer drive without a sat nav) so that delays everything while we look at the output and see what impact that has on cat-driven renewals."
With some US books of business renewing at 1 April this should also be an early indicator of what is likely to happen when the major US catastrophe programmes renew at mid-year.
"RMS 11 is now established so the true impact of that will be felt this year, and the US market has had some losses," says Papworth. "So the US market is clearly showing signs of hardening on the insurance and reinsurance side."