Hannover Re chief Ulrich Wallin revealed growth plans at Monte Carlo breakfast briefing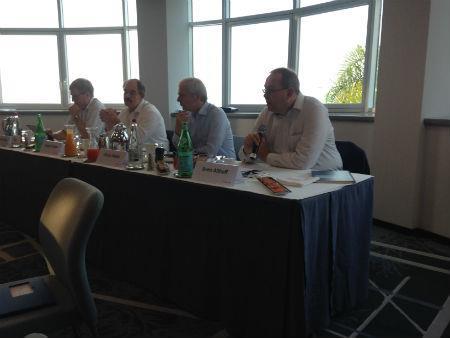 The assumption that the insurance market is shrinking is not wholly true, according to Hannover Re chief executive Ulrich Wallin.
During a breakfast briefing yesterday on the second day of RVS 2016, Wallin said he was more optimistic about the market than a year ago, although he cautioned that rates were starting from a lower base.
Good reinsurer results are driving a competitive market and there is also a hesitation from the resinsurers, including the Insurance Linked Securities (ILS) market to reduce rates further.
But despite the hesitation in mid-term renewals, the slow-down of various price increases and a flattish market, the market has retained an ability to increase prices following losses, Wallin added.
Notable price increases include Germany, following last year's cat losses and this year in Canada with the wild fires.
Demand in reinsurance services has increased.
Solvency II and low pricing is driving an increase in demand for capital management.
"Demand has increased in the reinsurance market in the last five years. As the market has shown low single digit growth but very consistent growth, the assumption that the insurance market is shrinking is not wholly true," Wallin said.
During the meeting with journalists the reinsurer talked about its plans to grow in North America, capital management and credit surety.
Wallin added: "There are challenges and opportunities. We should not forget with reinsurance you can manage your capital and earnings. Increasingly the insurance industry recognises this value of the reinsurance market and the reinsurance product.
"With all of that we feel that Hannover Re is well positioned to be successful in 2017 and beyond."