Aviva's Adam Winslow says severe floods and storms are an 'acute reminder' of how extreme weather is affecting livelihoods
Insurer Aviva has called for urgent action within its new report, to make sure that UK homes and businesses are protected from the impact of climate change and extreme weather.
Today (21 July 2021), the insurer has launched its first Building Future Communities report.
This revealed seven steps that the firm believes are urgently required to be undertaken by government, local authorities, developers, industry bodies and businesses to address the risks of climate change on UK property, livelihoods and communities for the next 30 years.
Adam Winslow, chief executive of general insurance at Aviva UK and Ireland, said: "Severe floods and storms are an acute reminder of how extreme weather is already affecting people, homes and livelihoods across the UK.
"And it's not just floods - subsidence and heat-related risks are likely to increase as temperatures rise, putting more homes and businesses under threat.
"We can't stop the changes that are already happening, but we can act - now - to help reduce their impact in the future.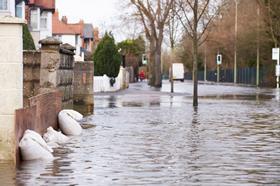 "At Aviva, we see first-hand the trauma that these weather events can have on our customers, not just in the immediate aftermath of an event, but the long-term effect on wellbeing and financial resilience.
"Our Building Future Communities report sets out the challenges that lay ahead for the UK, the solutions that could help tackle some of the problems and a call for collaboration to bring about urgent, tangible actions."
Aviva's seven key steps include:
Greater use of innovative nature-based solutions that are adapted to the UK landscape - for example, Aviva's partnership with the World Wide Fund for Nature (WWF), which aims to help improve flood resilience.
Ensure SMEs are sufficiently protected against extreme weather and that new commercial properties built today are fit for purpose.
Strengthen planning regulations to protect UK properties.
More collaboration and research across all stages of the building process to combine sustainability with safety.
Improve access to home insurance, narrow the insurance gap to protect those most at risk and offer targeted measures to close the insurance gap.
Encourage and incentivise property resilience to aid recovery.
Collaboration across recovery organisations to strengthen crisis response and resilience at community level.