The smartphone insurance market has a global market value of £23bn - it continues to grow 12% year-on-year
AXA Partners has entered a new deal with mobile phone and gadget insurance provider Insurance2go - this supports the company's growth plans within its existing brands and markets.
This deal will see AXA Partners UK and Ireland underwrite Insurance2go's gadget insurance policies from 1 May 2021. Insurance2go is owned by Loyal Insurance Services, which is part of SPB UK and Ireland Group.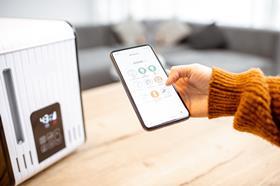 The new collaboration hopes to enhance the insurance brand's existing suite of products and services, as well as enable it to develop new propositions.
Meanwhile, Insurance2go is set to adopt a digital transformation programme focused on the 21st century customer.
Gary Vincent, sales director at AXA Partners UK and Ireland, said: "Entering this new partnership with Insurance2go is very exciting for AXA Partners.
"A key factor that helped to cement our collaboration is a shared goal to provide a range of quality products and to ensure full peace of mind by enhancing the customer experience.
"The new partnership is testament to our proficiency and proven capabilities. We believe that this will further reinforce our position in the growing consumer electronics market and we very much look forward to working closely with Insurance2go to achieve their ambitions in the years ahead."
In March 2019, AXA Partners first entered the UK and Irish mobile phone insurance market via a partnership with Pier Insurance.
Year-on-year growth
The smartphone insurance market has a global market value of £23bn - and it continues to grow 12% year-on-year.
However, although smartphone penetration among UK adults is plateauing, the development of more expensive smartphones - ranging from a value of £1,000 or more - means insurance needs will continue.
Lorraine Higham, managing director at Loyal Insurance Services, added: "As one of the original specialist smartphone insurance brands, our ethos has always been to go above and beyond in relation to delivering a truly excellent service to our customers. We have decided to take this opportunity to align with a new strategic partner whose vision and aspirations match our own.
"Our continued focus on innovation and growth will provide customer choice, flexible payment options and variable excesses together with a seamless end-to-end claims and fulfilment journey. As a trusted insurance partner, we are delighted to announce AXA Partners as our chosen provider to support our strategic goals for 2021 and beyond."