The student-run captive is to open for business in Bermuda in a matter of months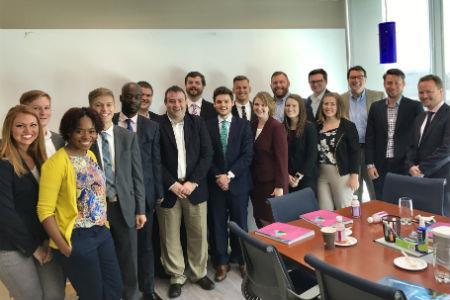 The world's first student-run captive has been granted licensing approval by the Bermuda Monetary Authority (BMA).
Students enrolled in the Davey Risk Management & Insurance Program at Butler University's Lacy School of Business in Indianapolis, Illinois, were granted approval this month to launch a captive which will self-insure a variety of risks for the university, from its fine art collection to the university mascot.
MJ Student-Run Insurance Company Ltd is set to open for business in August.
The four-year risk management and insurance programme was launched four years ago with the help of clinical professor Zach Finn, who believes this step is risk education will disrupt the market.
Finn said: "Other universities have told us we've now disrupted the market — that we are basically akin to the first finance programme to have students manage an endowment. Many believe that in the next 20 years, this will be the standard for insurance and risk education."
According to Finn, Students ultimately made Bermuda their top choice because of its mature market and sophisticated infrastructure.
The Butler students and faculty received the news from the BMA this month during a five-day visit to the island in which they also met with members of industry and the Bermuda Business Development Agency (BDA).
BDA chief executive Ross Webber said: "The students' research and application is a wonderful endorsement of Bermuda's strengths, responsiveness and robust, agile regulation. These attributes have made our jurisdiction the world's leading captive domicile for several decades."
They also worked with Conyers to set up the captive as a legal entity, did an RFP for a captive manager, selecting Aon, and worked with KPMG to develop five-year pro-forma financial statements.
KMPG Bermuda managing director Eric Heinrichs said: "Butler's student-run captive concept is an extremely innovative idea. It's no surprise they've identified Bermuda as the best domicile for their captive, and I'm very excited to be working with this great group of students."