The group has doubled its team over the past year, as well as gained unicorn status in June
Bought By Many has hired former Spotify design lead Lidia Oshlyansky as its new chief product officer.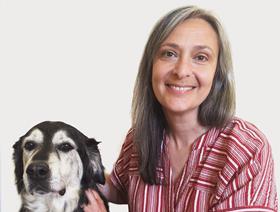 Oshlyansky will join the insurtech's diverse, nine-strong senior leadership team as its fourth woman, to support the next stage of Bought By Many's journey on its mission to create an enhanced pet health offering, as well as expand its pet insurance, health and wellness offer.
As part of the newly created leadership role, she will lead product management and user experience.
She has more than 20 years of experience working for Spotify, Google and Nokia.
Steven Mendel, Bought By Many's chief executive and co-founder, said: "We are delighted to welcome Lidia to our team.
"This is a very exciting time for Bought By Many and ManyPets. Oshlyansky's appointment comes during a period of rapid expansion and a number of major milestones for us.
"We've seen a significant step change in the needs of pet owners and Oshlyansky's expertise in cross-cultural product management and user experience will be integral as we expand into new territories in pet health and continue to deliver an exceptional service which hundreds of thousands of pet owners can count on."
Oshlyansky's appointment follows the insurtech gaining unicorn status in June after a series D funding round of $350m (£253m).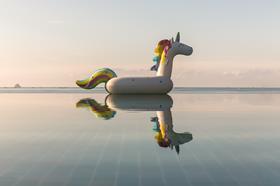 This investment will be used to support the brand's ambitious global expansion plans and product development drive, as well as to create jobs.
The group has doubled its team over the past year and now employs more than 317 people internationally.
Tech specialist
Speaking about her new appointment, Oshlyansky said: "Bought By Many's exciting growth and success has been phenomenal and I can't wait to play a part in the next chapter of its story.
"Bought By Many truly understands the needs of pet owners and has fostered a customer-first experience and pet health offer.
"As a self-professed tech geek, I am very happy to join a company at the forefront of tech innovation in the pet health and wellbeing space."
Bought By Many has expanded its footprint to meet growing global demand after becoming one of the UK's biggest pet insurance providers since its 2017 launch.
In 2019, the insurtech moved into the Swedish market under the ManyPets brand, followed by a state-by-state roll out in the US that started in March this year.
It now insures almost half a million pets worldwide.