The two will work together to attract new graduate talent by promoting the insurance profession amongst students
Brit Insurance has partnered with the African Caribbean Insurance Network (ACIN) to focus on improving "ethnic representation" across the London insurance market.
It will see Brit work closely with ACIN to attract new graduate talent by promoting the insurance profession amongst students from black and minority ethnic (BAME) backgrounds.
BAME is problematic as a term as its categories are not definitive, therefore the term 'ethnic' has been used to refer to all individuals that are non-white.
Ethnic minority representation in the insurance industry has been historically low and the retention has also been poor.
The partnership will aim to support and empower BAME community members already working in the insurance industry by providing tailored networking events and opportunities.
Brit and ACIN will also work together on educational workshops and events for Brit's workforce and the wider insurance industry.
This is to highlight the importance of ethnic diversity and inclusion across the insurance market.
Matthew Wilson, Brit's chief executive said: "Redressing the diversity imbalance is one of the most important issues facing the insurance sector.
"Since inception, the ACIN has been undertaking crucial work at both a grassroots and industry level to improve representation across our insurance industry.
"Brit is committed to improving ethnic diversity across the insurance sector, making it an attractive destination for people from BAME backgrounds, we're therefore delighted to be joining forces with ACIN to co-operate on this mission."
Brit signed up to Business in the Community's Race at Work Charter demonstrating its commitment to improving the outcomes for BAME employees in the UK.
Diversity
Meanwhile, Junior Garba ACIN's co-founder added: "The partnership will build upon some of the impactful work already collaborated on, and focus on key components to boost ethnic diversity within the workplace and the wider market including education, recruitment and talent retention.
"The call to build a more ethnically diverse market has never been so strong and the ACIN is pleased to be working with an organisation who is committed to seeing this happen."
ACIN was founded in 2018 by Garba and Godwin Sosi in a bid to bolster BAME representation within the insurance industry, increase cultural competence and make the industry more attractive to this demographic.
---
Not subscribed? Become a subscriber and access our premium content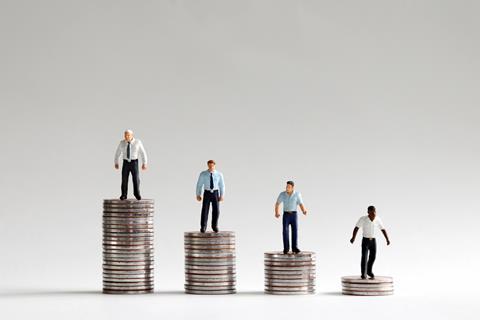 Brit and African Caribbean Insurance Network team up to address insurance industry ethnic diversity
1

Currently reading

Brit and African Caribbean Insurance Network team up to address insurance industry ethnic diversity

2

3