The insurer plans to instead 'focus on our health, cash plan and dental insurance businesses'
Bupa has partly blamed Brexit for its decision to axe its travel insurance offering, reported The Times.
In January last year, Bupa stopped providing travel insurance for standalone policies, with customers being told they will no longer be offered policies within wider packages from 1 May.
A spokesperson for Bupa Insurance said: "We continually review our products and services and work hard to make sure they meet our customers' needs.
"As a very small travel insurer, we do not have the specialist capabilities required to continue to operate in the travel insurance market.
"As part of a long-term strategic review, we have decided to exit the travel insurance market from May 2021 and focus on our health, cash plan and dental insurance businesses."
Bupa stopped selling travel insurance in January 2020 and from May 2021, it will no longer sell business travel insurance policies to new customers and renewals will also stop.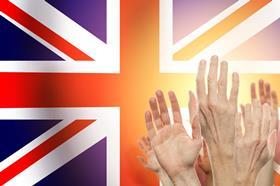 Read more…UK-EU insurance capacity relationships still required post-Brexit says Pro Insurance Solutions
Not subscribed? Become a subscriber and access our premium content
This follows the UK losing its automatic right for single licence passporting when the country left the European Union (EU) at the end of the Brexit transition period on 31 December 2020.
Single licence passporting for members of the EU allows a firm that is authorised to undertake certain activities by the regulator of one EU member state to do business with another without the need for further authorisation.