Nektarios Liolios, speaker at our upcoming Dubai Innovation & InsurTech 2017 event, talks insurtech and the cultural shift in (re)insurance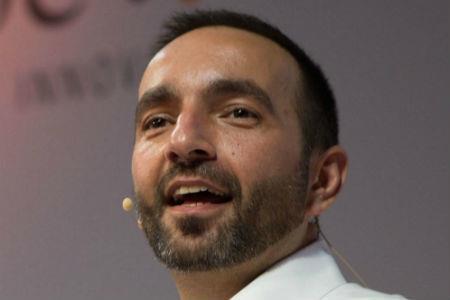 Liolios is co-founder and CEO of Startupbootcamp FinTech and InsurTech. He is also co-founder at Rainmaking Innovation, part of the global Rainmaking cooperative of entrepreneurs, leading innovation programs across the financial services sector. Working to address the relationship between corporates and startups, Nektarios works closely with the industry partners and investors for the Startupbootcamp FinTech and InsurTech programs in London, New York, Singapore, Mumbai and Mexico City.
Liolios answers our buzz round three questions and talks insurtech and the cultural shift in (re)insurance.
What are three common mentality traits among insurtech entrepreneurs?
The most important traits amongst entrepreneurs, InsurTech or otherwise, are based around personality: vision, openness and the ability to be nimble are just three of a combination of traits in entrepreneurs.
Entrepreneurs themselves believe that vision is the most essential personality trait – being able to develop a clear path forward to accomplish goals. Openness to failure, taking on feedback and the ability to quickly bounce back is also an important entrepreneurial trait; as is being nimble. Working with limited resources and finding creative ways to overcome obstacles are important.
What are the biggest cultural hurdles challenging the progress of industry innovation and insurtech?
Our new Startupbootcamp InsurTech and PwC trends report found that growing maturity of startups has already had an impact on insurers, and whilst they have not yet had a significant impact on sales, they have had an impact on culture.
Differences in management and culture between startups – that are quick and agile – and insurers – that are powerful but slow to change and adapt – can cause challenges when bringing the two together. Both sides should be prepared to overcome their frustrations, and find compromises to move past the perceived weaknesses in order to progress industry innovation.
What does the Middle East need to become a key global hotbed for insurtech?
The Middle East, and Dubai in particular, is already a good playground for insurers because there is an appetite to test new technology amongst a global mix of customers.
The government is really pushing for greater technology innovation, which is attractive to startups already. However, there a few things they can do more of to become a global hotbed for startups and investors, and create a solid FinTech ecosystem. These include working closely with the regulators and providing incentives for investors such as tax relief.
Nektarios Liolios will be speaking at Global Reinsurance Dubai Innovation & InsurTech 2017 on 2 October. Click here to find out more.