The reinsurance firm hit hard by France floods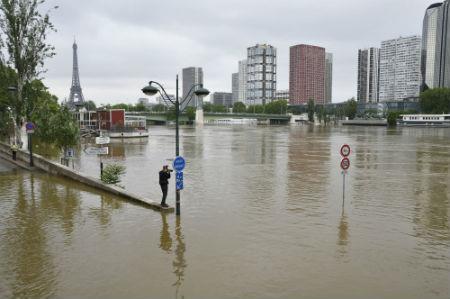 CCR saw its gross premium income increase by 2.2% to €1.3bn for 2016, though its loss ratio rose 13 percentage points due to the France floods.
As reported in the firm's financial statement, the increase in gross premium income was largely attributed to the consolidation of its open market reinsurance portfolio, which increased by 5.8% to €443m while premium from public reinsurance remained stable at €872m.
On the flip side, the cost of insured losses from cat loss arising in France increased to over €400m. According to CCR, 1766 municipalities in total were affected by the floods. This was a key factor in the loss ratio increasing from 61% to 74%.
CCR chairman Pierre Blayau highlighted that despite the impact of the France floods, the firm's balance sheet was "robust", stating: "Our 2016 results, impacted by significant loss experience, prove the pertinence and reliability of the CCR business model. Furthermore, they testify to our efforts to improve the company's operational efficiency."