The insurer announced last week it would start a £750m share buyback
Swedish active investment firm and Aviva investor Cevian Capital has revolted after the insurer announced in its 2021 half year results on 12 August 2021 that it will be returning £4bn to its shareholders by H1 2022.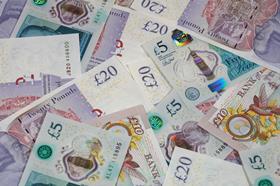 Aviva said this process will start with a £750m share buyback.
The money for the shareholder windfall comes from the £7.5bn that Aviva has raised over the past year by selling off international operations, for example in Italy and Turkey.
Cevian Capital partner Niko Pakalén told Insurance Times: "Aviva has carried out its portfolio pruning faster than the market expected and it is noteworthy that [it is] also starting the capital return phase sooner than the market anticipated.
"This reflects the quality and commitment of the new management team and board - at least £4bn excess capital return by June 2022 is a good start."
He continued: "But it is not enough to address the overcapitalisation and we expect the company to return £5bn by the end of next year."
Cevian Capital purchased a 5% holding in Aviva in June 2021.
Insurance Times has contacted Cevian Capital for further comment.