The Lloyd's of London chief executive also listed four key attributes driving the modern way to run a business in a briefing call with journalists last week
Climate change is not a threat - instead, it is the "biggest single investment opportunity" for the insurance sector in this lifetime, according to Lloyd's of London's chief executive John Neal.
Speaking during a virtual briefing following the publication of Lloyd's 2020 full year financial results last week, Neal said: "It is not a threat - it is an opportunity to show the very best of what [the industry] can achieve.
"We have elected to encapsulate that within our future set thinking, to both discuss the future of systemic risk, but much more importantly to be action oriented to show what products and services and what investment opportunities the market can display.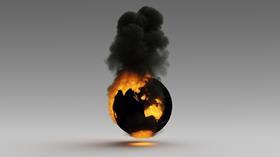 "We want to be front-footed in our thinking around climate."
Neal explained that every conversation Lloyd's is currently having has four components at its core. These include sustainability, climate, innovation and inclusion.
He tipped these as the four key attributes of the modern way to run a business.
This follows Lloyd's scaling back its exposure to coal and oil sands last December.
At the time, its chairman Bruce Carnegie-Brown said this was the first time the market had set an environmental, social and governance (ESG) strategy for Lloyd's, which he claimed was an "important milestone".
Lloyd's has previously come under fire from activists as its members have insured projects such as Adani Enterprises' Carmichael thermal coal mine in Australia and the Canadian government's Trans Mountain oil pipeline.
Equally, Neal stressed the importance of getting Lloyd's inclusion agenda "absolutely right".
"We must attract and retain the best talent. If we do not do that, we cannot succeed, so inclusion has to be at the heart of our thinking. Everyone needs to feel valued in our marketplace," he added.