Price comparison site ComparetheMarket imposed 'most favoured nation' clauses on its home insurance contracts over a two-year period
ComparetheMarket has been fined £17.9m by the Competition and Markets Authority (CMA) for a breach in home insurance contracts.
The CMA found that between December 2015 and December 2017, ComparetheMarket imposed 'most favourite nation' clauses on home insurance providers using its site.
These stopped home insurers offering lower prices on other PCWs and "protected ComparetheMarket from being undercut elsewhere", the CMA said.
The clauses also made it harder for the company's competitors to expand and challenge its dominant market position "as other price comparison websites were restricted from beating it on price".
Consequently these actions were likely to have led to higher premiums because "competition between price comparison websites, and between home insurers selling through these platforms, was restricted".
The probe was launched in September 2017 and also aimed to set "clear ground rules" for all online comparison tools following a year-long study of the sector.
'Unacceptable'
In its announcement today, the CMA stated that the clauses meant:
The insurers bound by the contracts were prohibited from offering cheaper deals on other price comparison websites. In turn, this limited competitive pressures on all home insurers competing on price comparison websites.
Rival comparison sites were restricted in gaining a price advantage over ComparetheMarket, for example, by lowering their commission fees to encourage those insurers to quote lower prices on their platforms.
The competitive pressures ComparetheMarket itself was subject to were weakened. Without the clauses, it would have had to compete harder to get lower prices from the home insurers, for example by reducing the commission fees it charged.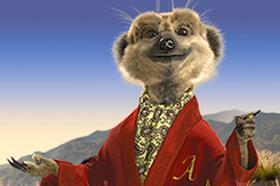 CMA executive director for enforcement Michael Grenfell said that although price comparison websites "are excellent for consumers" because "they promote competition between providers, offer choice for customers and make it easier for consumers to find the best bargains", it was "unacceptable" for the company to use clauses on its contracts that restricted home insurers from offering bigger discounts on competing websites.
This potentially limited good deals available to consumers, he added.
"Digital markets can yield great benefits for competition and, therefore, for consumers.
"We are determined to secure those benefits and to ensure that competition is not illegitimately restricted.
"Today's action should come as a warning – when we find evidence that the law has been broken, we will not hesitate to step in and protect consumers," Grenfell said.
In response to the fine, ComparetheMarket said it "fundamentally disagreed" with the conclusions reached by the CMA.
ComparetheMarket will be "carefully examining the detailed rationale behind the decision and considering all of our options", it added.
"For 14 years ComparetheMarket and the other price comparison websites have revolutionised the way in which consumers shop for their insurance.
"We will continue to deliver on our mission to drive competition, transparency and choice that benefits consumers, so our customers get the best deals possible," it said.
ComparetheMarket has the option to lodge an appeal with the Competition Appeal Tribunal within two months of receiving the fine.